The Guangdong Songchun Pharmaceutical Project will become a comprehensive development center on the theme of Southern Medicine, which integrates the cultivation of southwestern Guangdong medicine seedlings, the promotion of medicinal materials cultivation technology, the traceability of medicinal materials processing, the flow of traditional Chinese medicine, and the health and sightseeing of traditional Chinese medicine.
Extend the industrial chain
Deep processing improves added value
At present, the base has planted about 1,000 acres of southern medicine. Among them, the greengage hi warm and humid climate, they can be seen from March to April. Known for its large size and crispy meat, it is very popular in the market.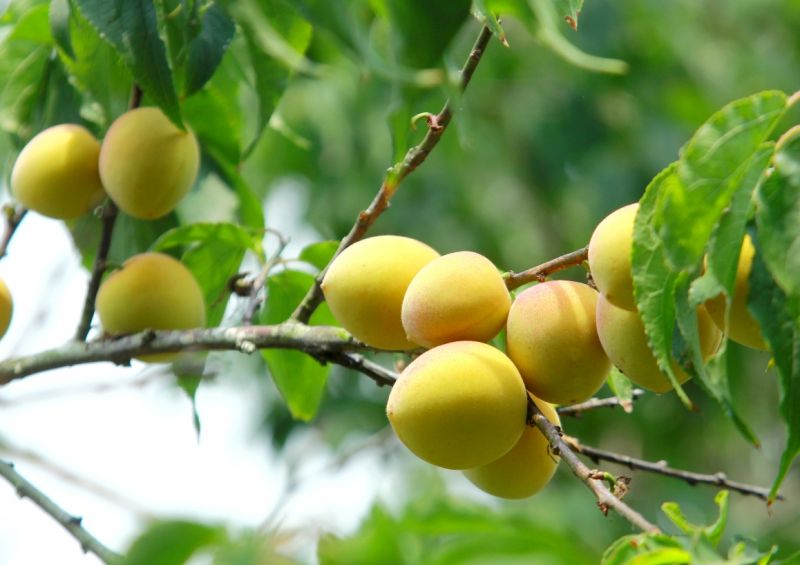 The scale is gradually expanding and the number of breeds is increasing. To meet the needs of the market, Guangdong Songchun Pharmaceutical Co., Ltd. cooperated with our company to jointly develop the southern medicine processing industry, extend the industrial chain, and increase the added value of greengage.
Greengage processing pretreatment
According to the varieties of greengage, our company has equipped it with pre-processing equipment including greengage brush peeling machine, greengage washing machine and greengage​ air drying machine.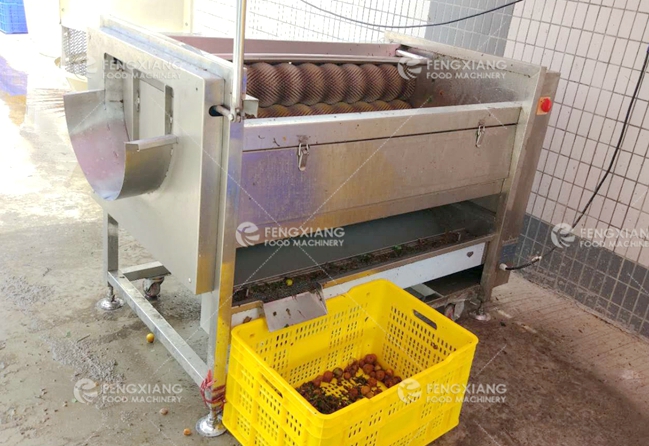 Peeling and Cleaning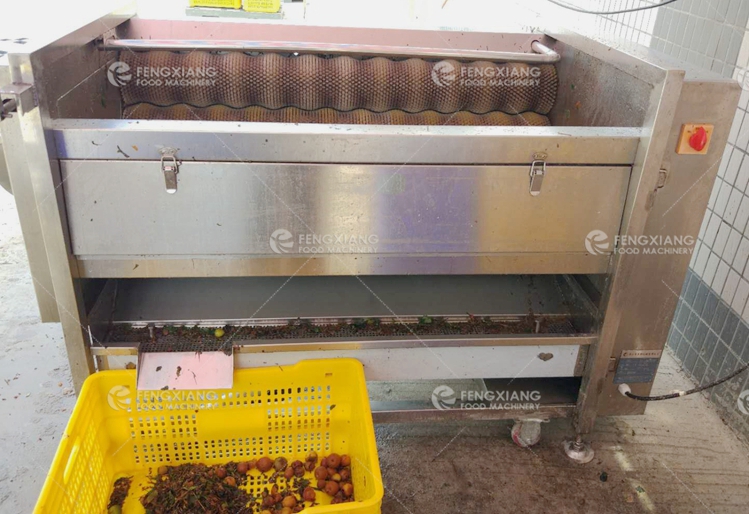 Remove surface shaggy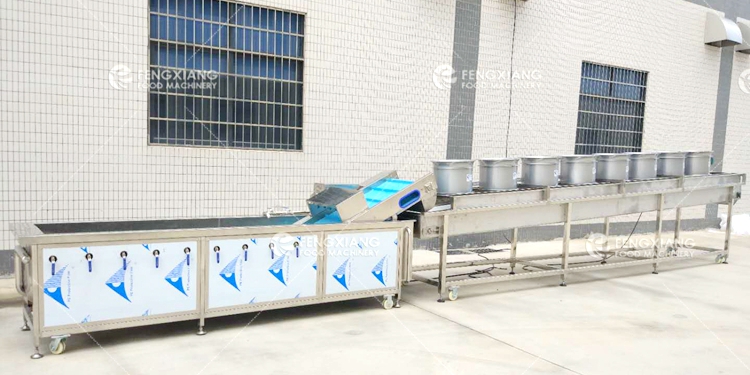 Fengxiang Bubble Washing Machine and Air Drying Machine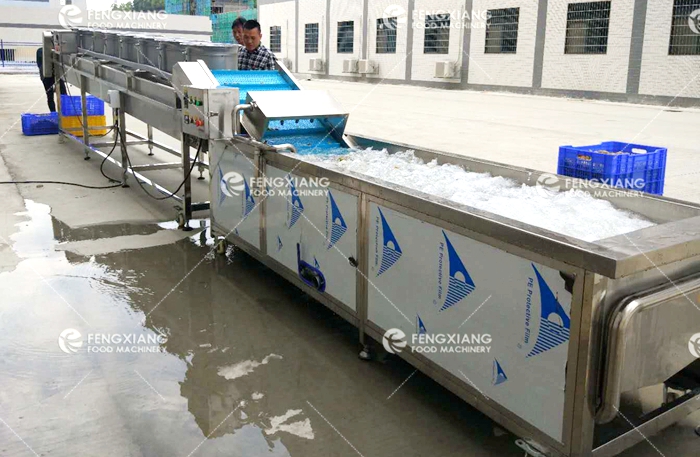 Assembly line operation, automatic material lifting conveyor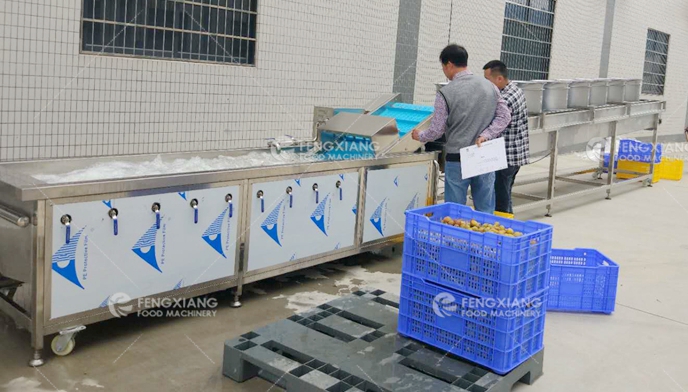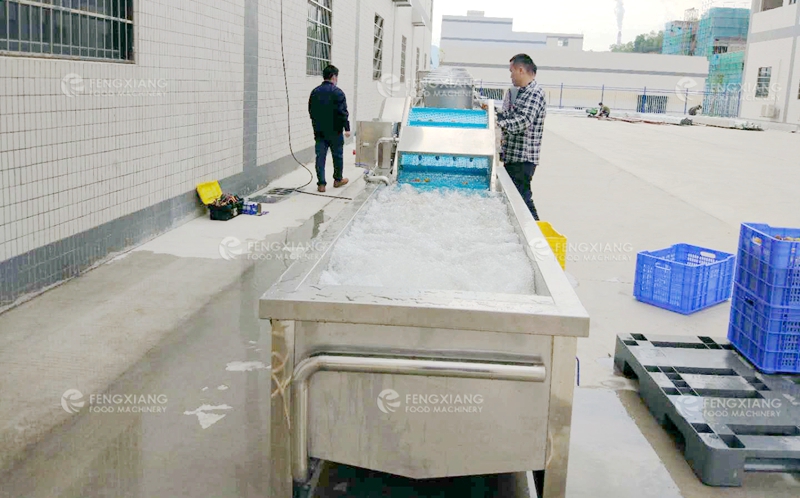 Air bubbles, cycle surfing and high-pressure spray, all-round and thorough cleaning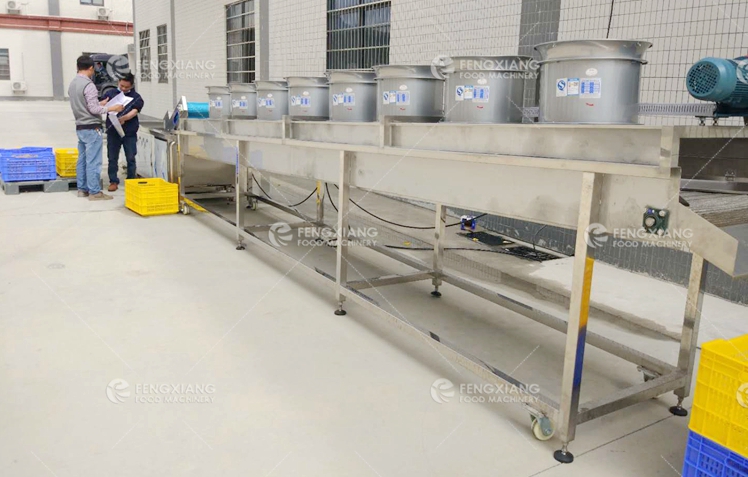 Eight blow dryers to dry surface moisture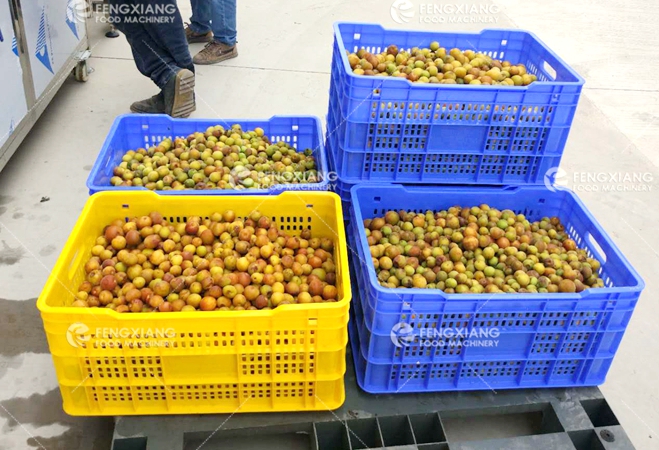 Our company provides customers with greengage processing line equipments, which can reach a processing capacity of 1500kg / h, which greatly speeds up the processing speed of greengage. Not only is the production clean and complete, but also the freshness is better.
Fengxiang Catering Equipment Co., Ltd. has been a professional food processing machinery company for 14 years. Provide customers with fruits and vegetables, meat and other processing machinery and a complete set of production line solutions, fully factory-processed, standardized, assembly-line food processing procedures, reduce labor costs and improve work efficiency.