Recently, there has been a small outbreak of the new crown epidemic in the seafood market in Xinfadi, Beijing. Relevant sources have indicated that the new crown virus has been detected on the cutting board of imported salmon in this market. Many places across the country have removed imported salmon, so will salmon be a new source of infection?
At present, the known coronavirus only parasites in mammals, and there are no reports of coronavirus infection in fish. Therefore, the detection of new coronavirus in the salmon board is more likely to be the cause of pollution. Does this mean that the handling of salmon is not hygienic?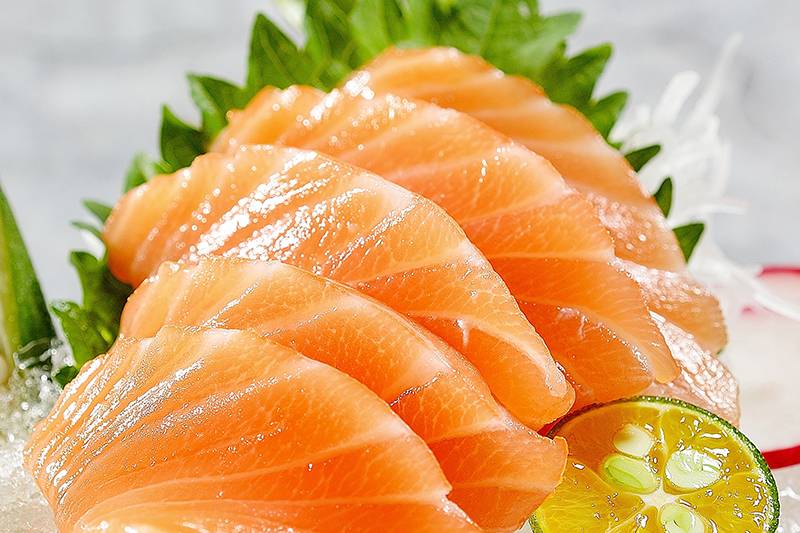 When handling salmon manually, the staff may get started without gloves, which will increase the pollution, and the thickness of the cut is uneven, and the appearance is not beautiful enough, which affects the appearance of the sale.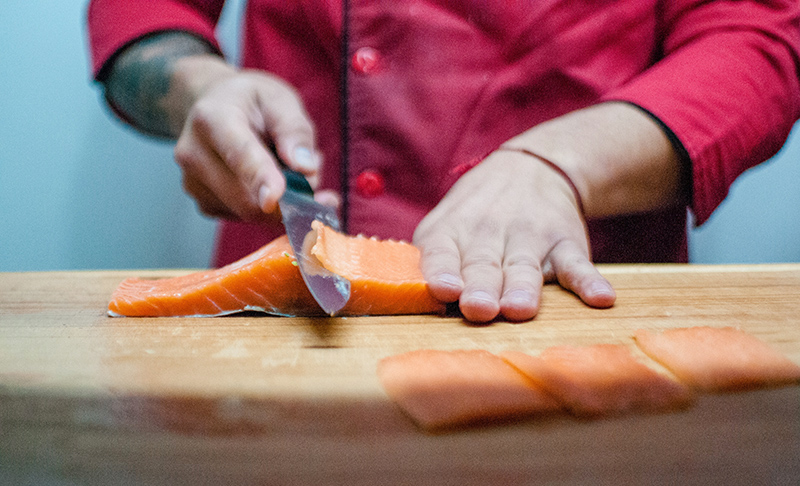 The new salmon bevel cutting machine introduced by Fengxiang is specially designed for cutting salmon and perfectly solves these problems.
Product parameter introduction
| | |
| --- | --- |
| Dimension | 2475*1036*1740mm |
| Power | 500w |
| Slicing Thickness | 2-100mm |
| Cutting Speed | 250pcs/min(Dual channel) |
| Cutting Temperature | -4℃-6℃ |
| Angle Adjustment | 15-90° |
| Width of Belt | 2-208mm |
| Input/output height | 100-50mm/100+50mm |
Product features

1. Set the parameters through the touch screen, the angle can be adjusted arbitrarily from 15-90°, and can be arbitrarily matched with different cutting thicknesses 2-100mm, the process parameters are standardized
2. The belt is quickly disassembled, the equipment cleaning is simple and safe, and the cleaning is in place
3. The linear relative motion of the two blades produces a shearing effect, which can cut the coarse fiber
4. The conveyor belt is designed with small nails, which can buckle food ingredients and have anti-skid function
5. The machine has wide applicability, and can be used for cutting fish meat such as salmon, chicken breast, red meat, bacon, etc.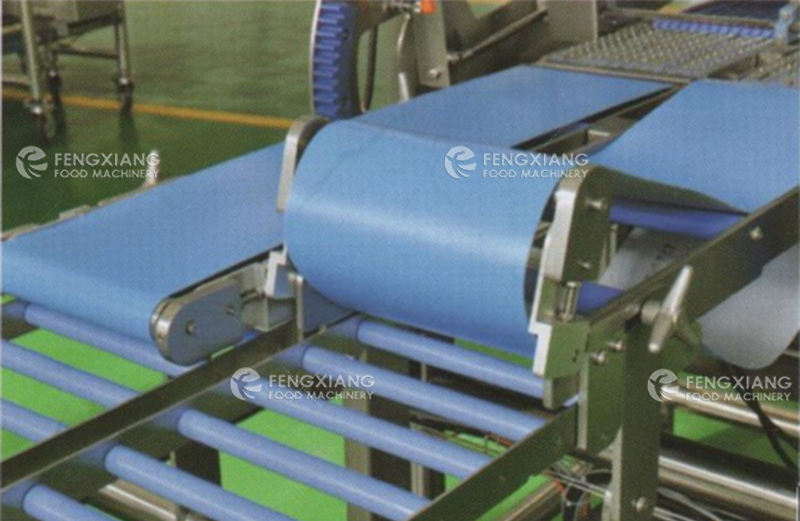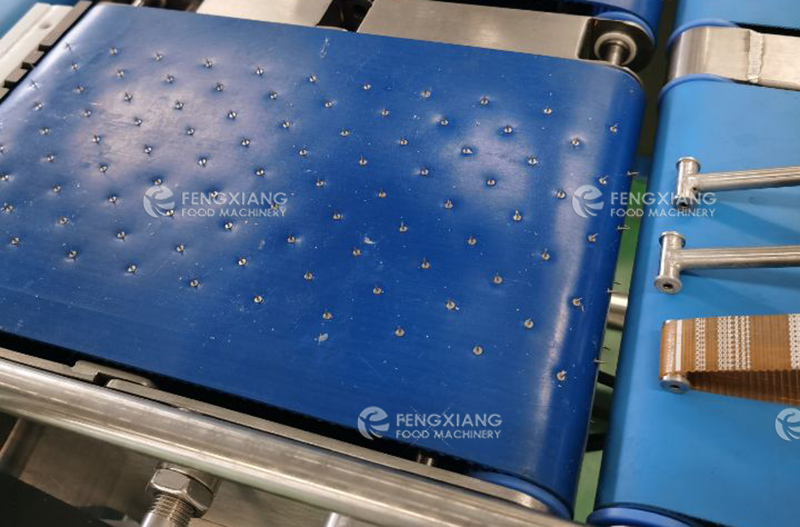 Fourteen years of industry leadership

Zhaoqing Fengxiang Food Machinery Co., Ltd. was established in 2006. The company integrates R&D, design, manufacturing, sales and technical consulting. It has its own machinery factory and Chongqing branch. It has been committed to providing and developing automated food and catering industries. A series of machinery to save labor resources for food and catering enterprise operators.
Official website: https://www.fxfoodmachine.com/