SEPCIFICATIONS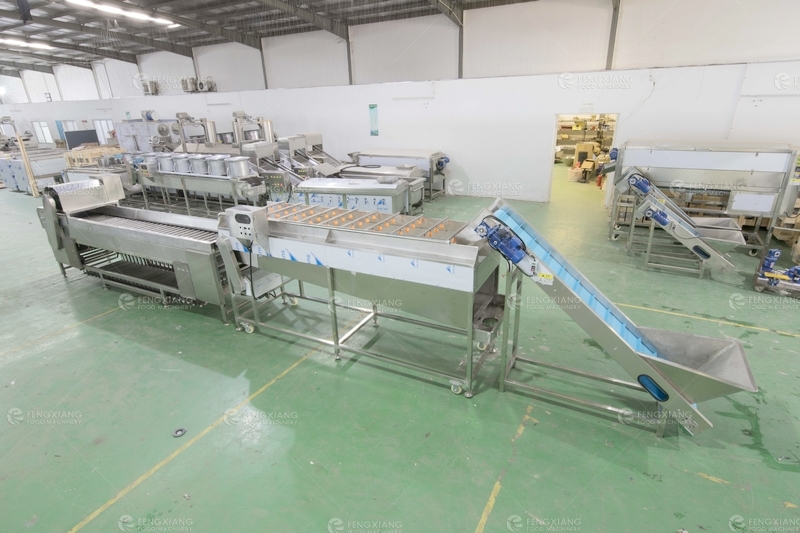 Capacity: 2000-3000kg/h
Voltage: 380V/3 phase
Horse Power: about 12kw total
MACHINE PHOTOS REVIEW
This machines line is include 3 parts:
1) material hoist part: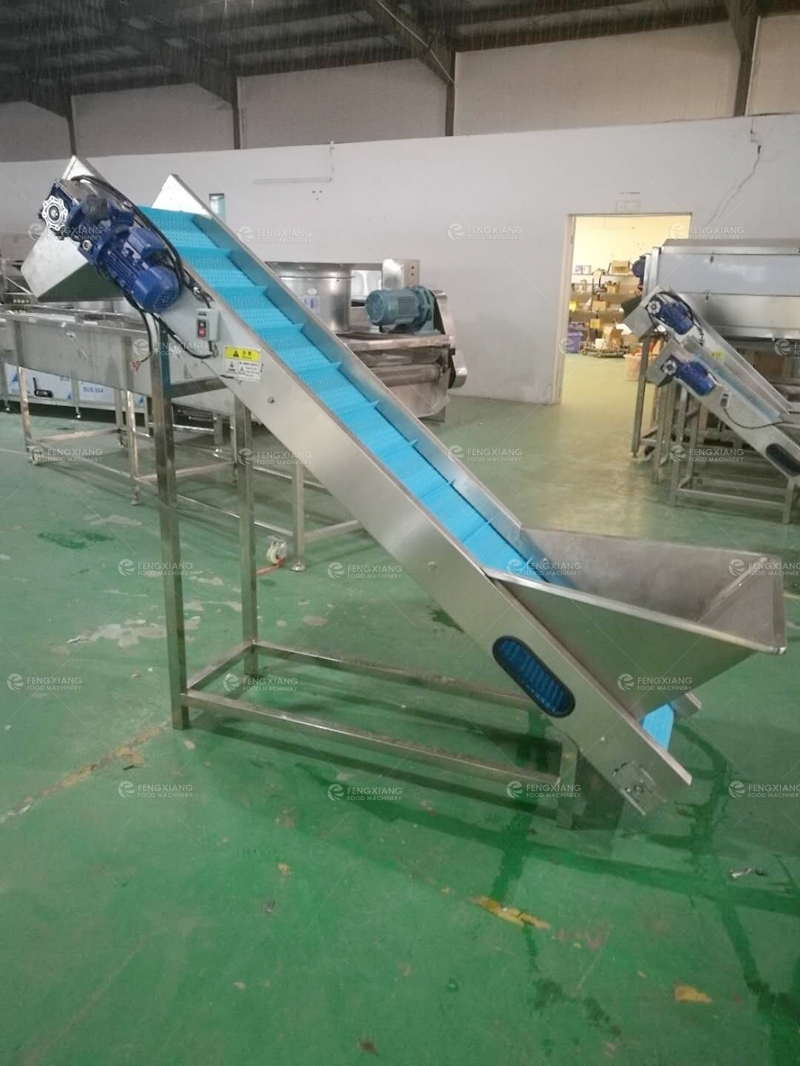 2) high pressure Brush Cleaning Washing part: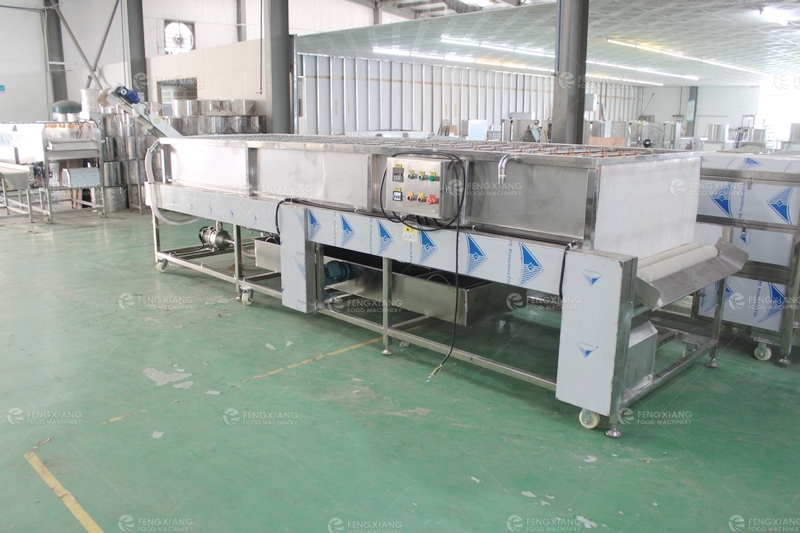 HP-360 industrial stainless steel brush type pear washing machine
Capacity: 1500kg/h
Voltage: 380V/three phase
Power: 1.1W+2.2W
Net Weight: 250kg
Dimension: W800×L1000×H 3000mm (can be made as per clients' requirements)
Description
1.Wide Application: Suitable for washing tender fruits and vegetables with thin skin. Like peach, strawberry,tomato,apple,pear,eggplant,cucumber etc.
2.Adjustable Roller Speed: The brush roller speed can be changed according to users' needs, so as to control the washing time.
3.Circulating Water: Water can be collected to the bottom water tank, and dirts will be filtered, then cleaned water can be use again, to help save water.
4.Adjustable High Pressure Water: Use high pressure water to flush the surface dirt of fruis and vegetables. And the angle and water flow of high pressure water can be adjusted,
5.Special Brush Roller: Roller is made of specially designed flexible nylon brushes, to well protect fruits and vegetables while washing.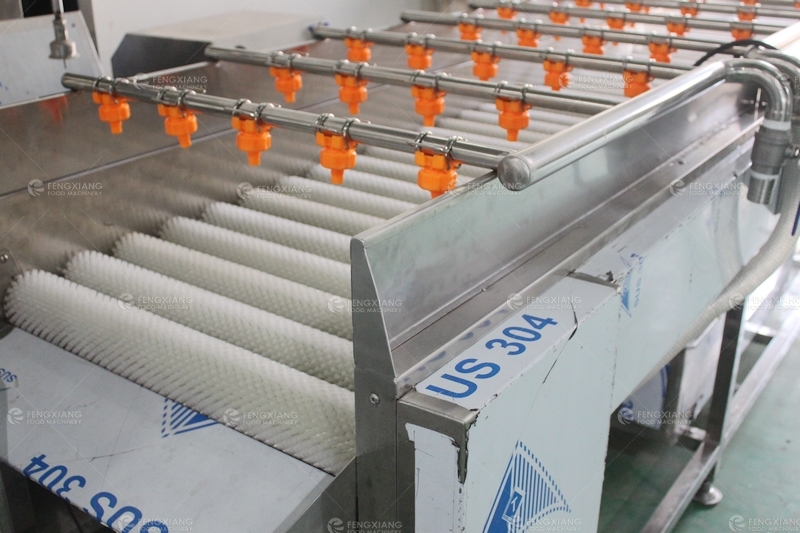 3) Grader Sorting Machine part:
OG-606 Potato and Onion Sorting Machine
This machine is used for sorting and grading the round and elliptical shape fruits and vegetables, such as apples, pears, onions, tomatoes, potatoes, oranges, kiwi, etc.
Parameter:
Brand: Feng Xiang
Model: OG-606
Capacity: 1-5t/h
Grade: 3-8 grade (nonstandard)
Sorting Grade(adjusted):
Level 1: 30mm
Level 2: 30-40mm
Level 3: 40-50mm
Level 4: over 50mm
Can be customization Level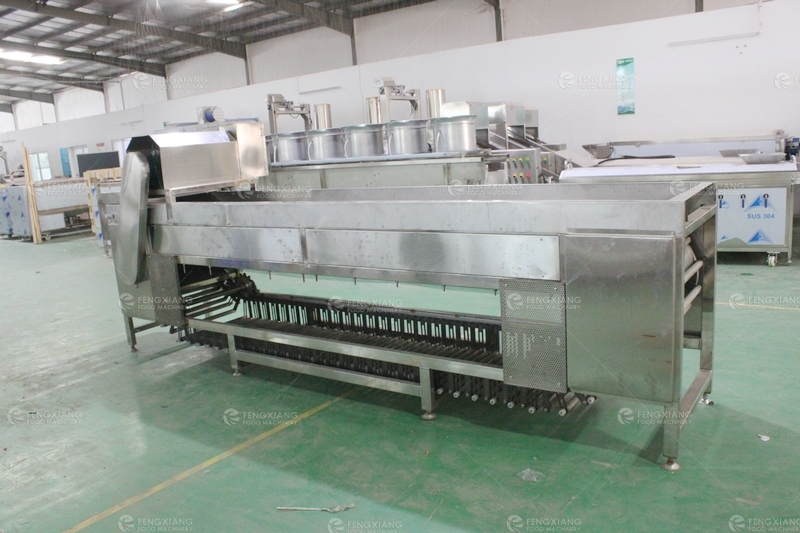 Features:
1. This machine is automatically feeding, labor cost and time saving.
2. Efficiency and sort grade is adjustable by different diameter of the gap.
3. The machine is fitted with soft nylon rollers to rotate their own axis.
4. Two outlets are provided for a single grade of materials.
5. The position of the rollers and the spouts can be altered.
6. We can customize this machine according to the requirement of customers.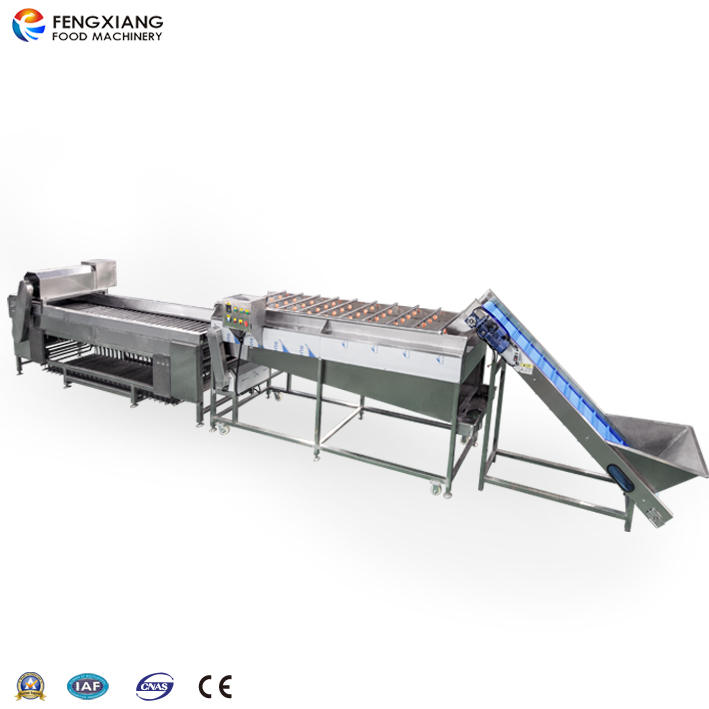 ====================Beetroot is Good for Health:)===========================