The automatic continuous dewatering machine uses the principle of centrifugation to dehydrate and dry the material to remove the moisture on the surface. It is the necessary equipment for drying fruits, freeze-drying and juicing juice. Connect the feed hoist to transport the material to the dehydrator, use the microcomputer PLC control, and start the operation with one button. Infinite cycle work, the upper part of the machine - dehydration - brake - lower discharge, fully automated, greatly improving production efficiency. The machine has a large output and can be continuously dehydrated. It can be connected to the production line, eliminating the heavy manual labor and reducing the production cost.
主要参数:
Main Parameter:
Machine Size: 1380*1380*1850
Voltage:380V;
Power: 2.4kw;
Capacity:450-600kg/h;
Air Compressor Need: 40L/min
Machine Detail
The automatic continuous dehydrator is composed of a feeding hoist-centrifugal dehydrator-PLC control panel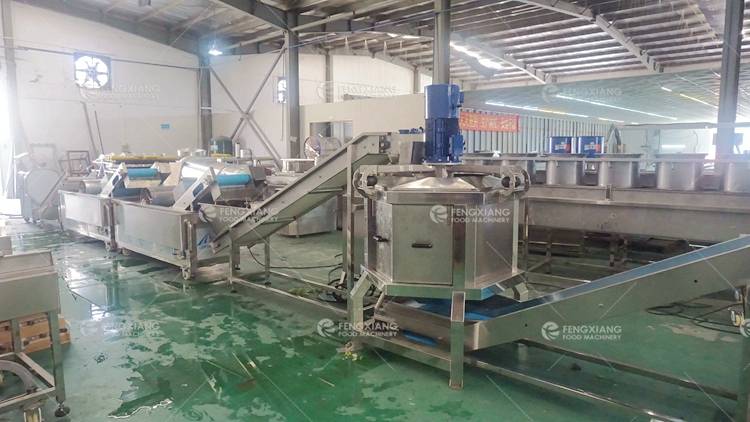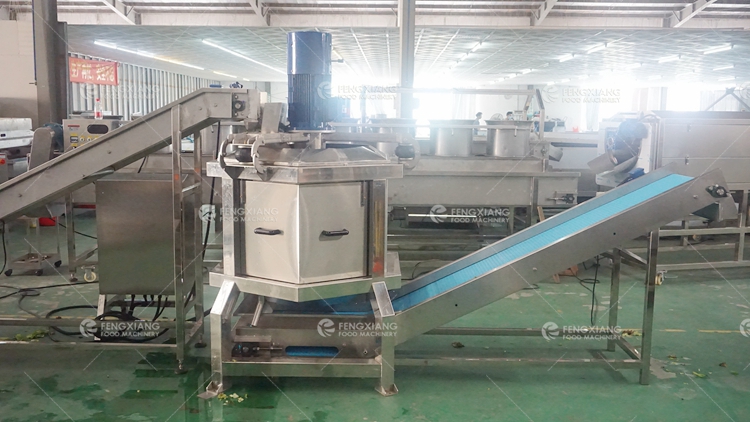 The elevator feeds automatically, and the material removes surface moisture by the principle of centrifugation.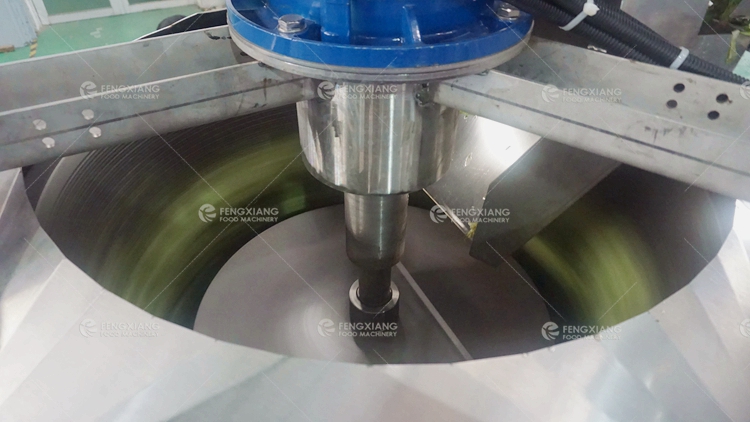 Finished Effect
Dehydration effect is good and reliable without any damage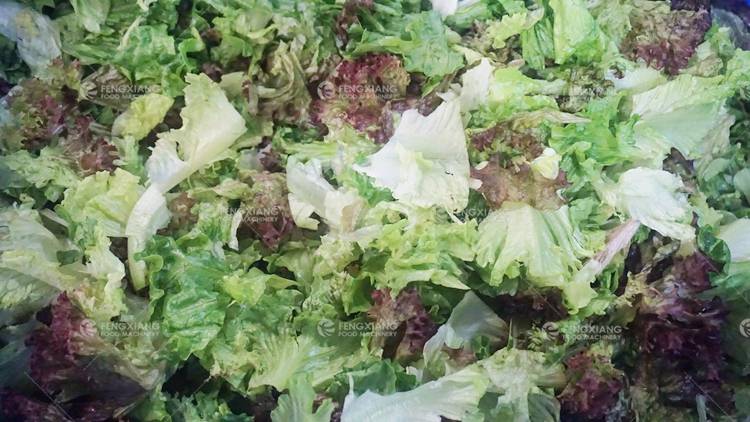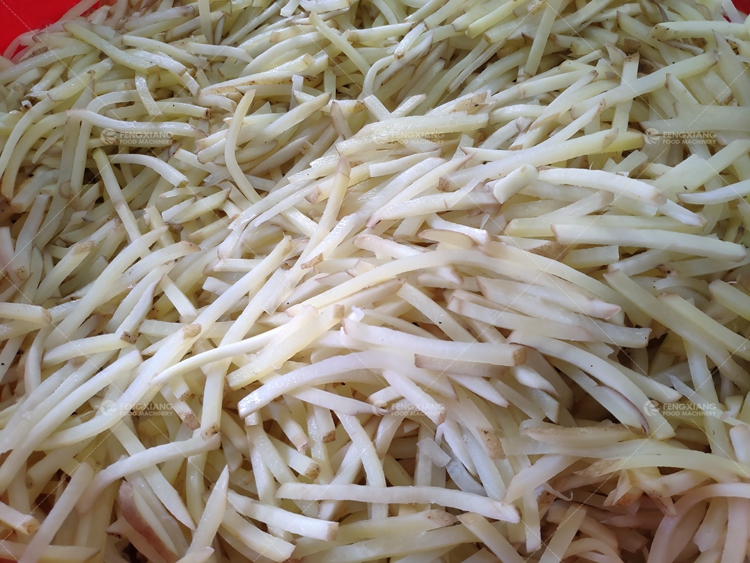 Application:
Mainly used for fruits and vegetables, garlic slices, ginger slices, radish diced, scallion, jujube, mushrooms, kelp, tea, pepper, jujube, raisins, dried apricots, French fries, etc., suitable for fruit and vegetable processing and production plants, food and beverage centers , supermarkets, fries production rooms, etc.
Working Principe:
Set parameters based on material properties and start the machine. The machine rotates and the feed elevator transports the material to the dewatering machine and stops feeding. Dehydrate the material and slow down to discharge the material for a set period of time. After the dewatering machine has finished discharging, the feed elevator automatically works again and continues to feed. Repeat this circle again and again.
Potato chips Dewatering Video:
Zhaoqing Fengxiang Food Machinery Co.,Ltd. is a professional food processing machinery company and a supplier and manufacturer of fruit and vegetable processing machinery. It has 13 years of senior industry experience. Fengxiang has won a wide reputation with skilled engineers and excellent service teams, providing cost-effective processing machinery and a complete production line for thousands of catering units and kitchenware enterprises.
Fengxiang provides customers with food processing solutions, including vegetable cutting machine, vegetable washing machine, peeling machine, sorting machine, drying machine, frying machine, juicer machine, packaging machine, seafood processing equipment, meat processing equipment,etc. Fengxiang can customize products for customers on demand, please contact us for more details.

FT-1800 Vibration dewatering machine FZHS-15 Vegetable Dehydrator DM-15 cold air drying machine