Industrial Coconut Processing Line is deep processing of coconut will increase the diversified value of coconut products. Our machine is made of high-quality stainless steel, automated and efficient production, humanized design structure, reduce costs and manpower.We can not only provide every unit but also production line according to your needs.
The Specification of Industrial Coconut processing line
Machine
Dimension
Voltage
Power
Capacity

YZ-Ⅰ

shelling machine

1030×390×1006mm

220V/380V

0.75KW*2

-

FXP-66 peeling machine

700*800*1800mm

220V

0.5KW

2-4pcs/min

FC-312 cutting machine

600*500*900mm

220V/380V

1hp

300-600kg/h

WA-1000 washing machine

2500*900*1140mm

380V

3.2kw

500-700Kg/h

600X720X1200mm

220V
2.2+1.1kw
1.5T/h

CT-C-I drying machine

2300*1200*2000mm
220V/380V
0.45kw
-
Industrial Coconut Processing Process Flow:
Coconut shelling machine→ Coconut peeling machine → Multifunction coconut cutting machine → Coconut washing machine → Coconut screw juice extractor→ Coconut drying machine
⇒ Coconut shelling machine
Drive the motor through the sprocket to rotate the main shaft, place the coconut eye on the tip of the shell rod, and then slowly tilt the coconut to the cutter head for shelling.
♦ Adjustable equipment height and flexible operation.
♦ Power drive improves efficiency.
♦ Can remove shells on both sides.
⇒ Coconut peeling machine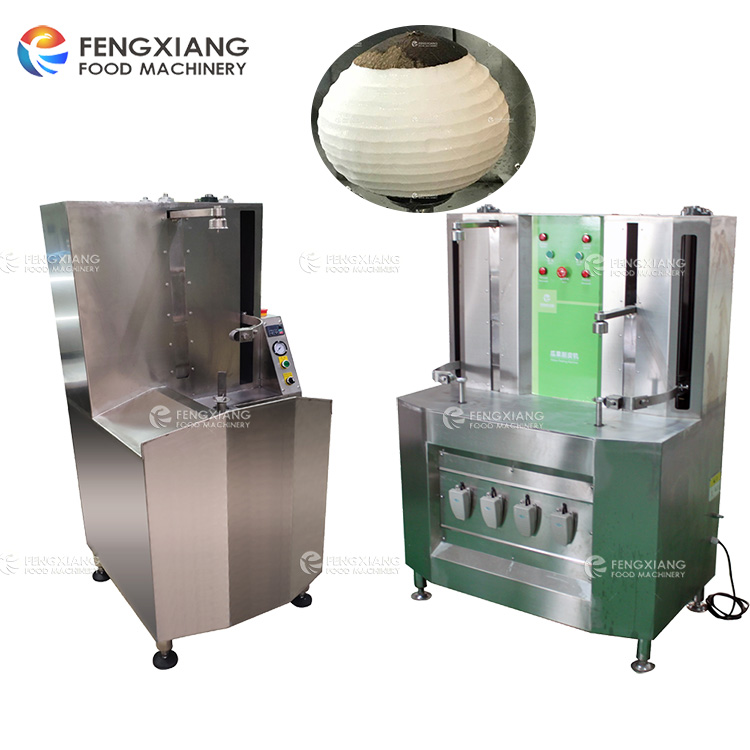 It is suitable for peeling different kinds of melon or fruits .Knife set up and down cycle peel and cut high efficiency,to skin above 95%.
♦ This machine is made of 304 stainless steel .
♦ Peeling thickness can be adjustable.
⇒ Multifunction coconut cutting machine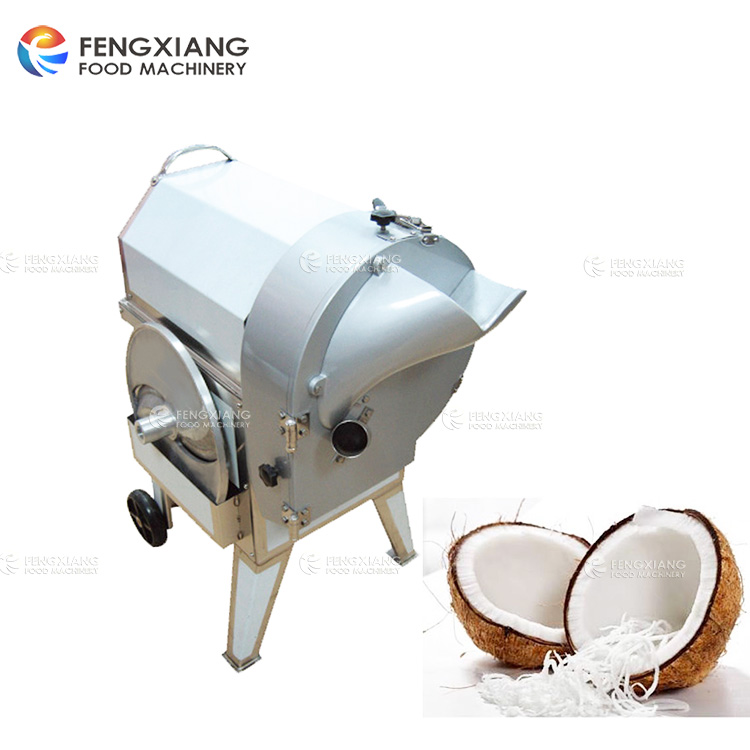 It can change three different cutters to cut coconut into slice,strip and dice.There are two inlets to cut out round and oblique shape.
♦ The cutting product is smooth and delicate, without any damage.
♦ Easy to operate, convenient in maintenance.
♦ Equipped with special tools to make it easy to replace the knife set
⇒ Coconut bubble washing machine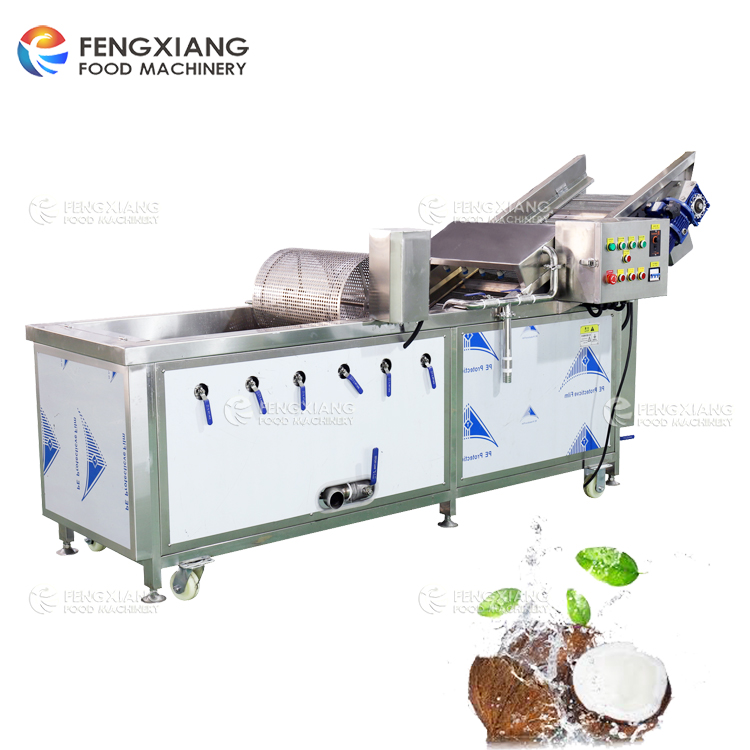 It adopts high pressure spray, bubble surfing, drum filtering and ultrasonic vibration cleaning methods to thoroughly clean the dirt on the surface of food.
♦ PLC automatic control, high efficiency, large output.
♦ The conveyor belt is imported PP mesh.
⇒ Coconut screw juice extractor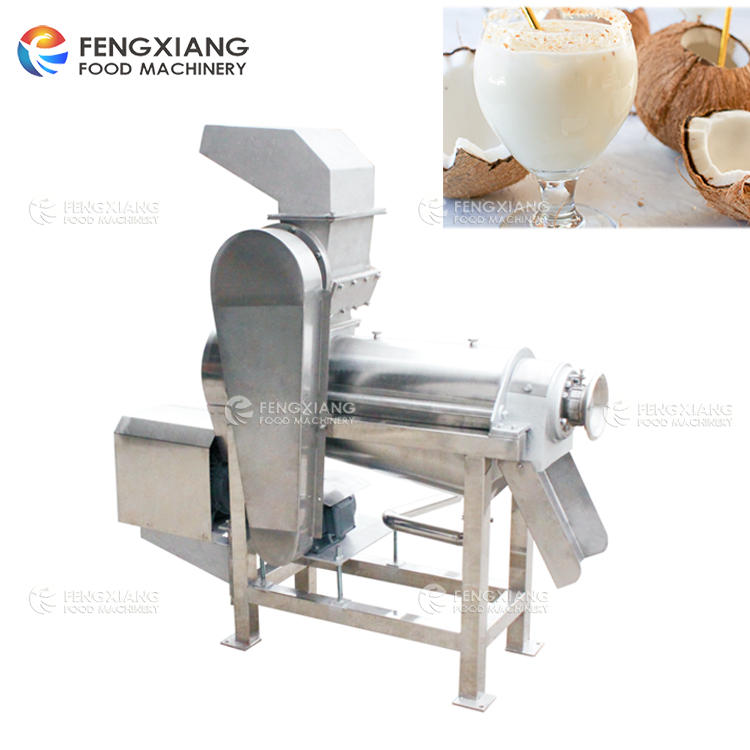 This machine is used for crushing and squeezing juice, and can also process pre-cooked softened fruits and vegetables with high viscosity.
♦ The juice yield is 45% to 65%.
♦ It is used to squeeze fruit and vegetable juices.
⇒ Coconut drying machine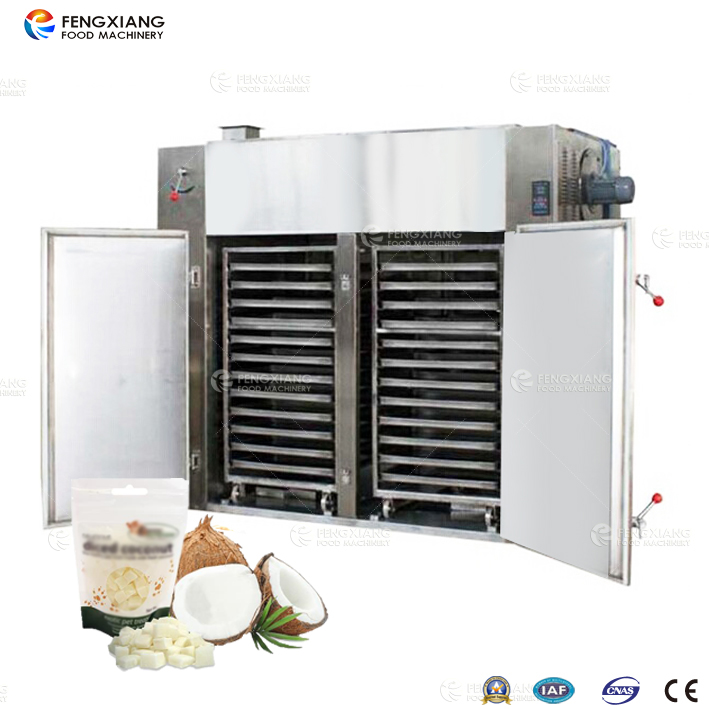 This is a two-door double-car dryer, which can customize the time and temperature of drying materials, and the material effect and taste after drying are excellent.
♦ Two heating forms of series: electrical heating or steam heating.
♦ Its sealing element is made of rubber which can withstand high temperatures.
Application of Coconut Processing Production Lines
We provide constructive planning based on customer needs to meet customer requirements to achieve output output. Coconut production line can produce a variety of products, such as coconut water, coconut meat snacks, coconut juice, coconut flour and so on. Suitable for dining halls, central kitchens, processing factories, supermarkets, etc.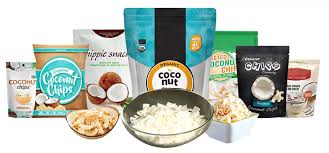 Fengxiang Catering Equipment Co., Ltd. is a professional food processing machinery company and a supplier and manufacturer of fruit and vegetable processing machinery. It has 13 years of senior industry experience. Fengxiang Catering Equipment has won a wide reputation with skilled engineers and excellent service teams, providing cost-effective processing machinery and a complete production line for thousands of catering units and kitchenware enterprises.
Fengxiang catering equipment provides customers with food processing solutions, including vegetable cutting machine, vegetable washing machine, peeling machine, sorting machine, drying machine, frying machine, juicer machine, packaging machine, seafood processing equipment, meat processing equipment,etc. Fengxiang catering equipment can customize products for customers on demand, please contact us for more details.