The carrot grading and conveying production line is customized according to customer needs. The material is evenly spread with a soft brush. The material is sorted during the change of the gap of the stainless steel drum. It has the advantages of adjustable sorting size and higher grading accuracy.The customized conveyor is perfectly connected to the entire production line.
Parameters
| | |
| --- | --- |
| Model | OG-606 |
| Dimension | 3000*1200*1490mm |
| Voltage | 415V |
| Power | 2.4kw/h |
Features
1. Use a brush to spread the material on the surface of the roller to reduce the amount of stacking.
2. Use frequency conversion motor for frequency conversion speed regulation, which can sort different materials at different speeds and reduce the difference in material classification.
3. Use a conveyor belt to discharge the classified materials to reduce material impact.
4. The whole machine is made of stainless steel, and all parts can be cleaned with water to reduce sanitary blind spots.
Detail
The whole carrot sorting line diasplay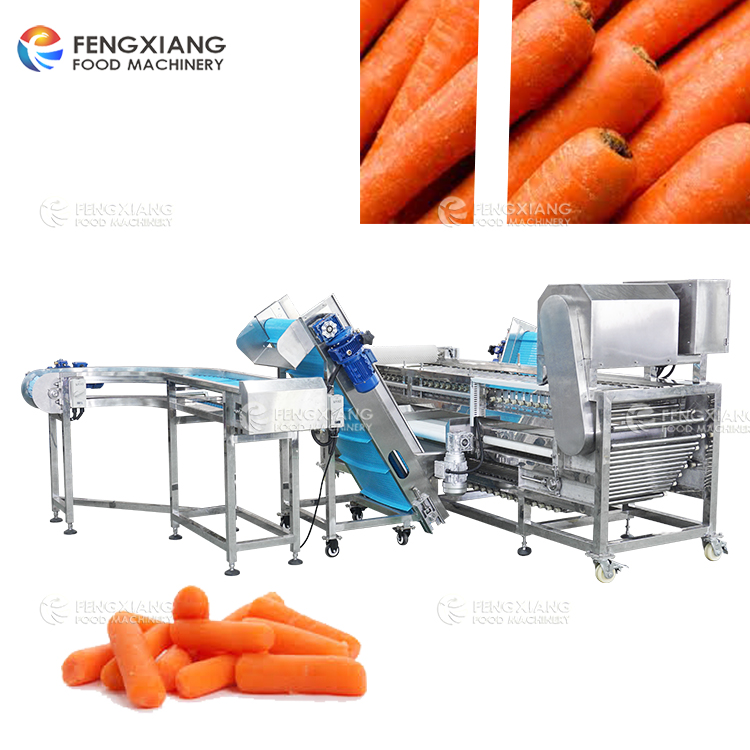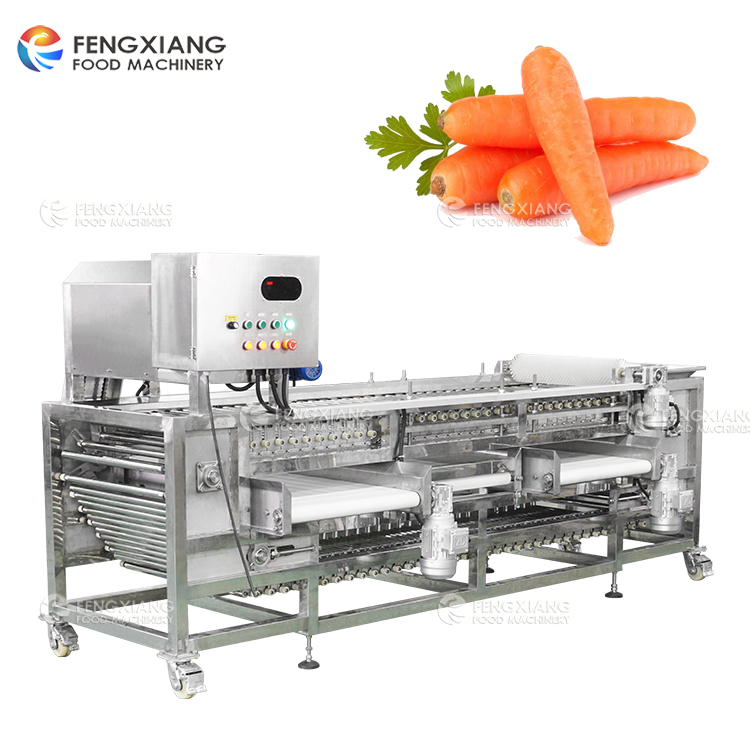 Control Panel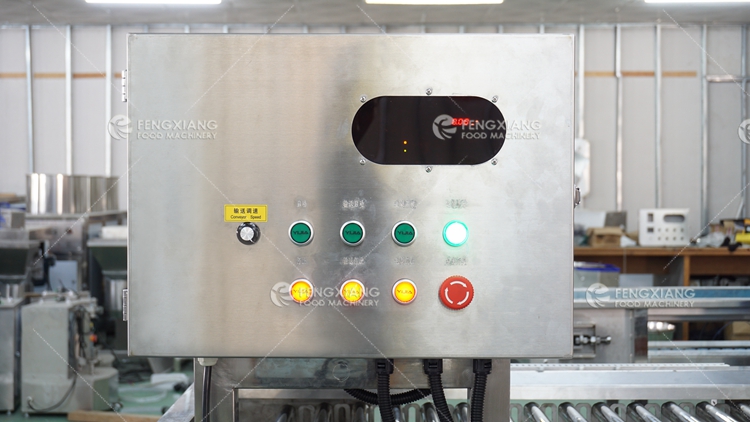 The soft brush roller spreads the material evenly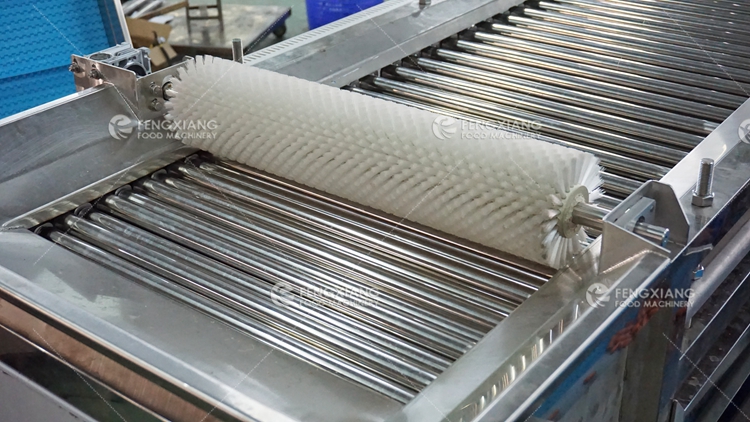 Discharge from different outlets after sorting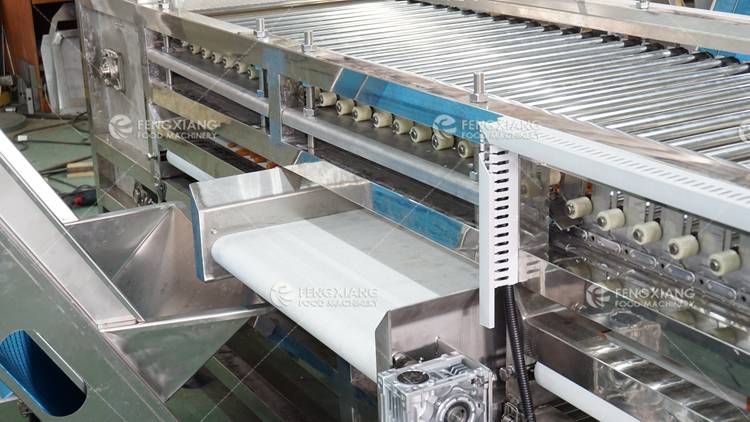 Equipped customized conveyor to connect to the production line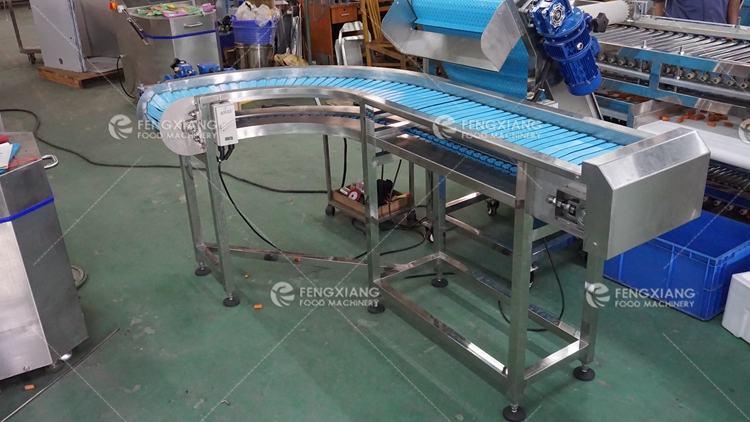 Application
Suitable for grading other root vegetables and fruits such as potato,tomato,apple,orange,pear,etc.Widely apply to fruit and vegetable processing factory,farm product deep processing enterprise, central kitchen, clean vegetable processing, etc.
Working Video
Zhaoqing Fengxiang Food Machinery Co.,Ltd. is a professional food processing machinery company and a supplier and manufacturer of fruit and vegetable processing machinery. It has 13 years of senior industry experience. Fengxiang has won a wide reputation with skilled engineers and excellent service teams, providing cost-effective processing machinery and a complete production line for thousands of catering units and kitchenware enterprises.
Fengxiang provides customers with food processing solutions, including vegetable cutting machine, vegetable washing machine, peeling machine, sorting machine, drying machine, frying machine, juicer machine, packaging machine, seafood processing equipment, meat processing equipment,etc. Fengxiang can customize products for customers on demand, please contact us for more details.

OG-303 Food sorting machine OG-606 Orange Grading Machine Belt type fruit grading machine