Industrial meat and bone separator, chicken bone grinder,meat and bone separator is mainly used to separate meat with bones,No any bones after separating, the paste can be processed directly.The machine can process diversified materials : fish, chicken, goose, rabbit , duck, cattle,pork bone, hammer, beef ,mutton, etc.The main product of processing - meat emulsion, can be added to meatballs, sausages and other meat products.Apply to Large and medium-sized meat processing plants, meat products factory and poultry slaughter plant.
The Specification of Meat and Bone Separator Machine
| | |
| --- | --- |
| Dimension | 1440*630*970mm |
| Hopper Volume | 20L |
| Weight | 450KG |
| Power | 6.5/8KW(two-speed motor |
| Capacity | 300-500kg/h |
| Configuration table | Siemens motor(380v/50hz,3phase) |
Show Detail Photos of Meat and Bone Separator Machine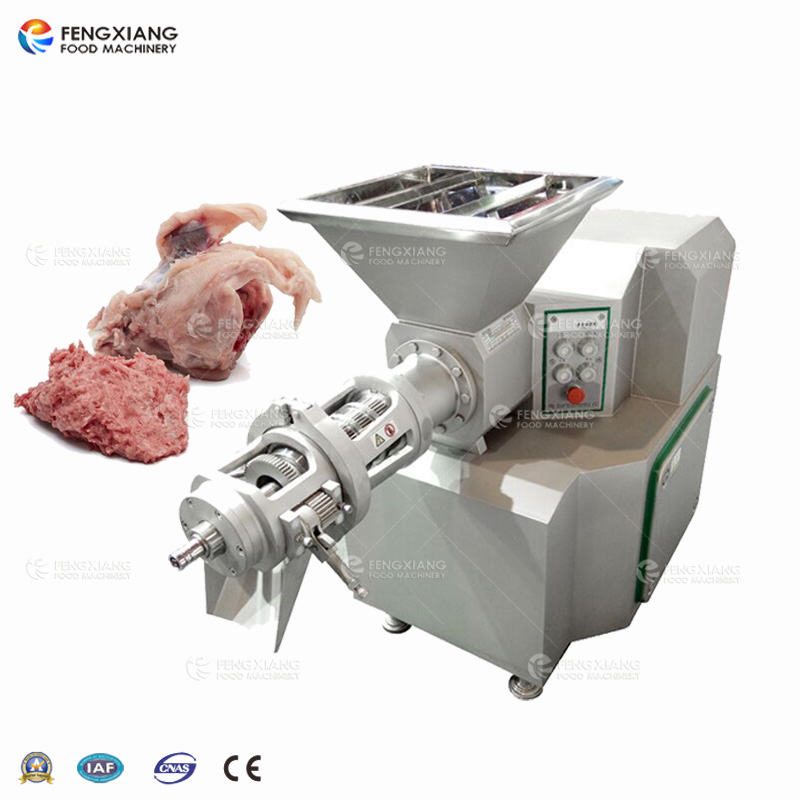 Bone and meat are delivered through different outlet port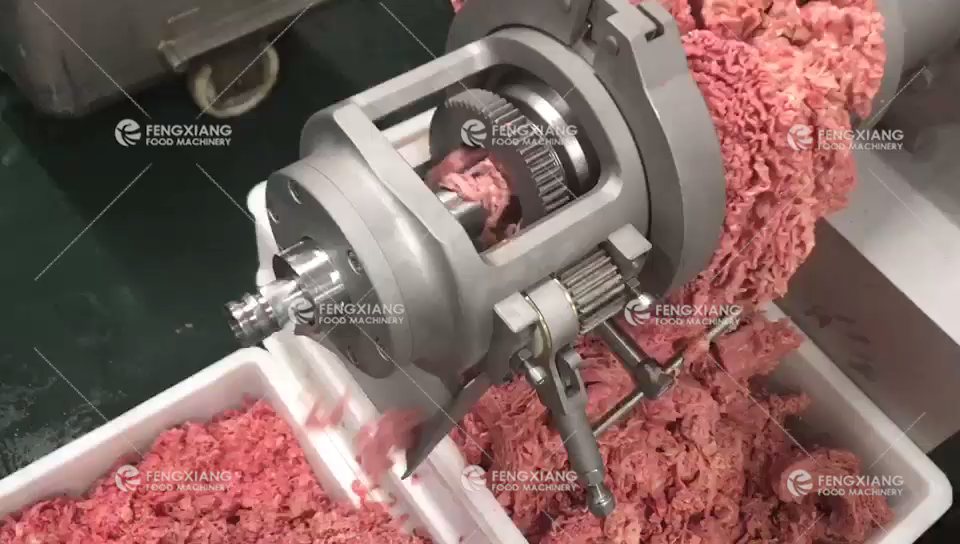 High separation rate, high meat quality and non-destructive.Good for processing meat products
The Specification of Meat and Bone Separator Machine
1. Low maintenance cost and low noise.Easy to take apart,reassemble and clean.
2. Not damage meat tissue fibers, guarantees meat content and taste,
3. The machine is made of stainless steel and meets food grade standards.
4. The mechanical separation process consists in separating meat from bones, pulping from fruits and vegetables.
5.Can reduce production costs of enterprises, and effectively prevent protein waste of resources
6.Multiple uses of one machine can save manpower, and the productivity can reach 300-500kg / h.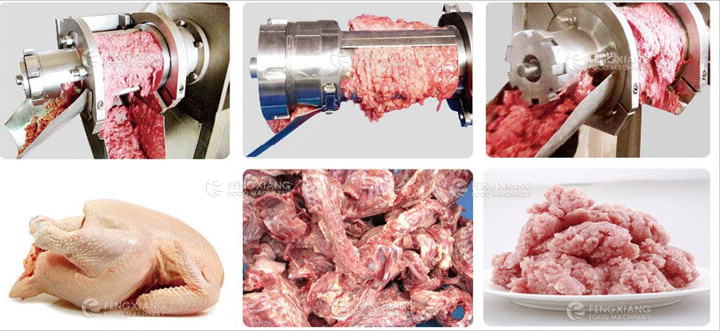 The Working Video of Meat and Bone Separator Machine
Fengxiang Catering Equipment Co., Ltd. is a professional food processing machinery company and a supplier and manufacturer of fruit and vegetable processing machinery. It has 13 years of senior industry experience. Fengxiang Catering Equipment has won a wide reputation with skilled engineers and excellent service teams, providing cost-effective processing machinery and a complete production line for thousands of catering units and kitchenware enterprises.
Fengxiang catering equipment provides customers with food processing solutions, including vegetable cutting machine, vegetable washing machine, peeling machine, sorting machine, drying machine, frying machine, juicer machine, packaging machine, seafood processing equipment, meat processing equipment,etc. Fengxiang catering equipment can customize products for customers on demand, please contact us for more details.

FC-300 Poultry Dice Cutting Machine FX-300 Frozen Meat Cube Dicer Machine