This machine is a multifunction vegetable cutting machine,it can cut coconut into slice,dice and shred by changing different blades.
* Leafy vegetables: It can cut long onions, garlic, leeks, celery, cabbage, Chinese cabbage and other cutting sections. The speed of the conveyor belt and cutting knife can be adjusted by the inverter to cut the length of the cut vegetables.
* Bulbs: cut radishes, Maling potatoes, taro, sweet potatoes, bamboo shoots, onions, melons, eggplants.
* Shape: cut thick, thin slice, cut square wire, cut round wire, cut strip, cut corner block, cut oblique slice, cut off are adjustable.
The Parameters of Multifunction Coconut Slicing/Dicing/Shredding Machine
| | |
| --- | --- |
| Dimension: | 1170×560×1260mm |
| Capacity: | 500-1000kg/h |
| Voltage: | 220V /380V |
| Power: | 135kg |
| Cutting thickness: | 1-60mm |
| Power: | 2.5hp |
The Feature of Multifunction Coconut Slicing/Dicing/Shredding Machine
1. The conveyor belt and cutting speed can be adjusted to control the thickness of the material.
2. The body is made of high-quality stainless steel, which meets food safety standards.
3. The conveyor belt is removable, easy to maintain and clean.
4. One machine is versatile and widely used to achieve high output.
Detail of Multifunction Coconut Slicing/Dicing/Shredding Machine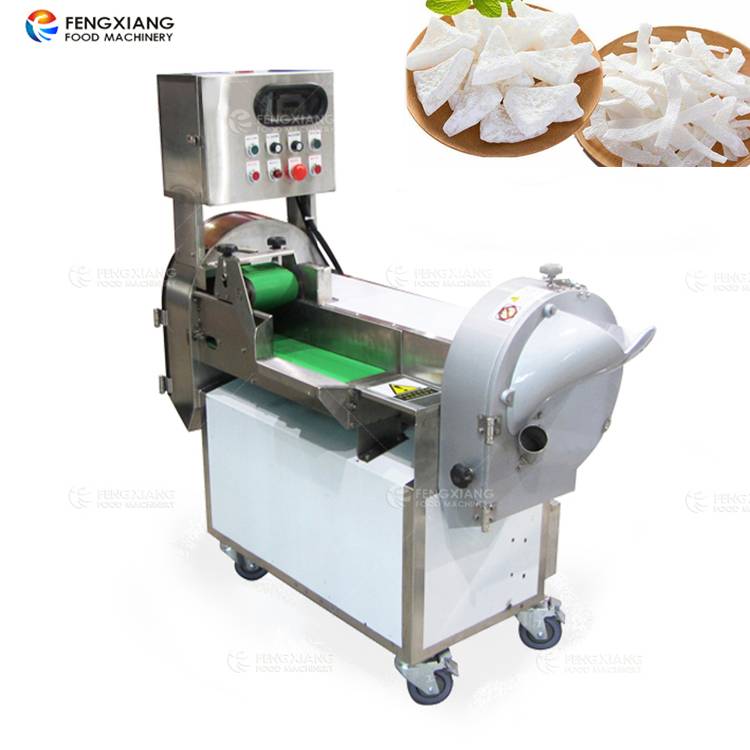 Three sets of stainless steel blades, which can be cut into slice/shred/dice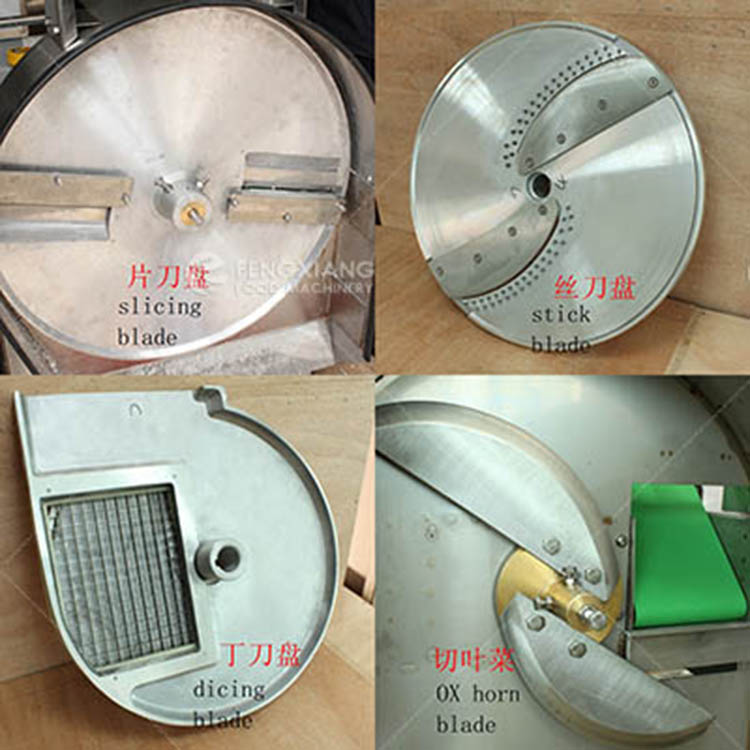 Adjustable conveyor belt, fast cutting speed and high efficiency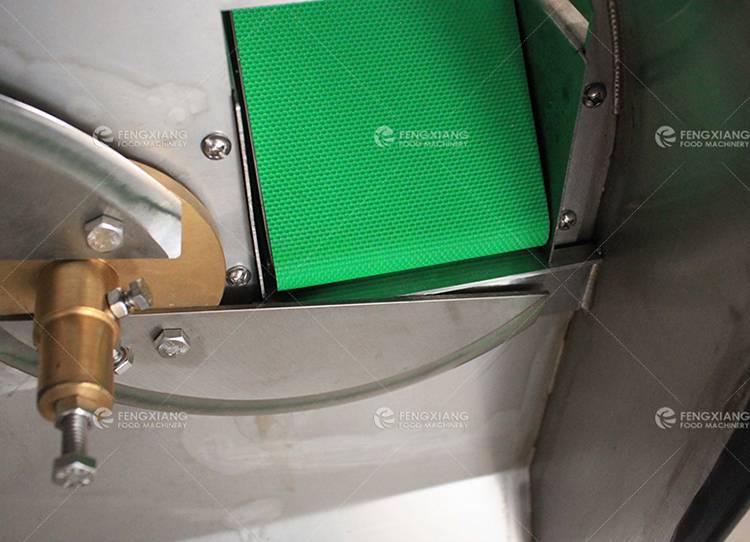 Cutting Effect
Coconut Slice: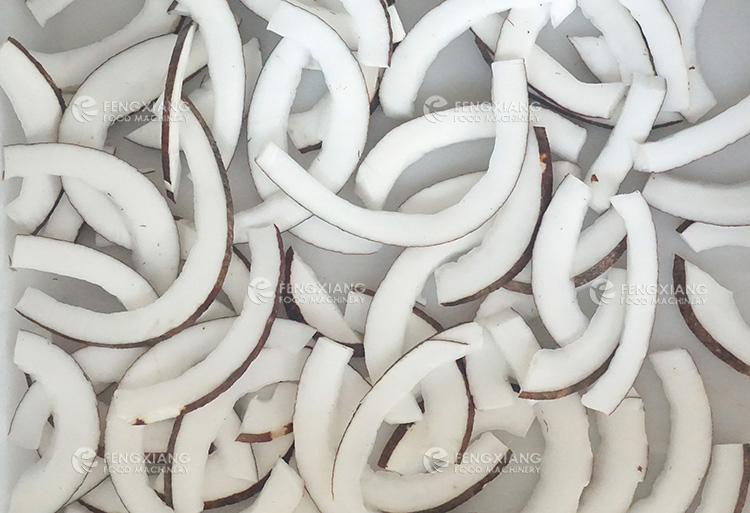 Coconut Shred: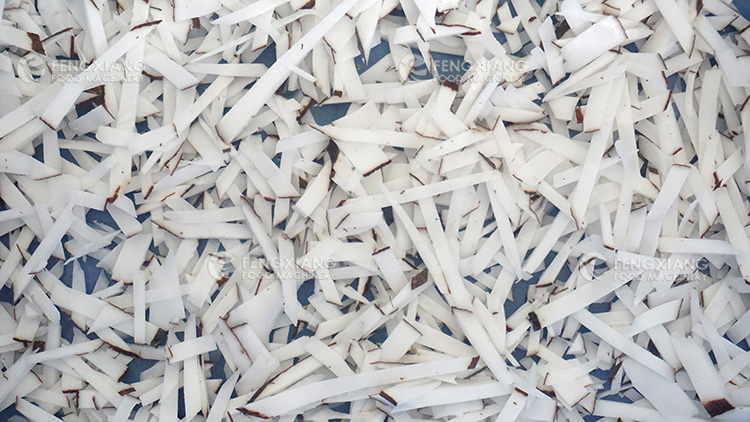 Coconut Dice: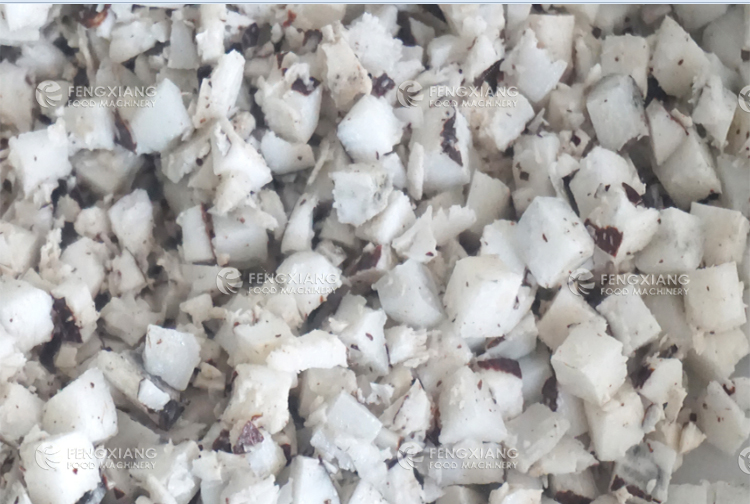 Video of Multifunction Coconut Slicing/Dicing/Shredding Machine
Fengxiang Catering Equipment Co., Ltd. is a professional food processing machinery company and a supplier and manufacturer of fruit and vegetable processing machinery. It has 13 years of senior industry experience. Fengxiang Catering Equipment has won a wide reputation with skilled engineers and excellent service teams, providing cost-effective processing machinery and a complete production line for thousands of catering units and kitchenware enterprises.
Fengxiang catering equipment provides customers with food processing solutions, including vegetable cutting machine, vegetable washing machine, peeling machine, sorting machine, drying machine, frying machine, juicer machine, packaging machine, seafood processing equipment, meat processing equipment,etc. Fengxiang catering equipment can customize products for customers on demand, please contact us for more details.

FC-503 Ginger Slcing Machine FC-315 Ginger Slicing Machine FC-306 vegetable Cutting machine