The surface of edamame is covered with fluff, which affects the appearance and taste when processed into food. According to the characteristics of edamame, our company introduced a edamame hair removal and washing machine, which can not only remove hairs efficiently without damage, but also effectively remove the surface sediment, dust, plush, etc., and clean evenly.
The Parameter of Soybean Hair Removal and Washing Machine
Machine size

1300×830×800

mm

Machine weight

200kg

Capacity

300-500kg/h

Voltage

220/380V

Power

1.5kw
Detail of Soybean Hair Removal and Washing Machine
The premium version is stamped to prevent waste materials from splashing, making it more secure to use: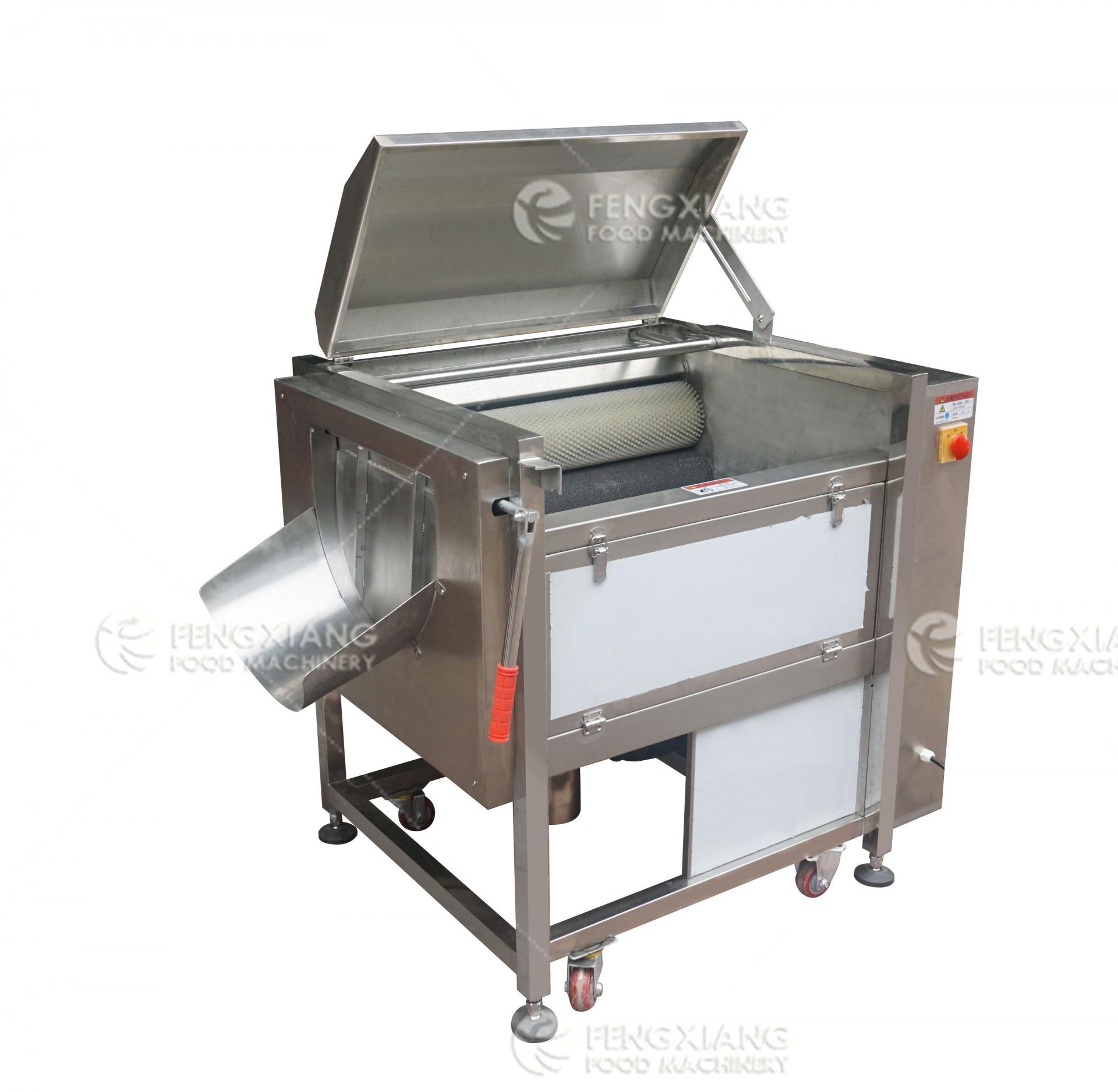 Spray cleaning soybeans, brush to remove hair: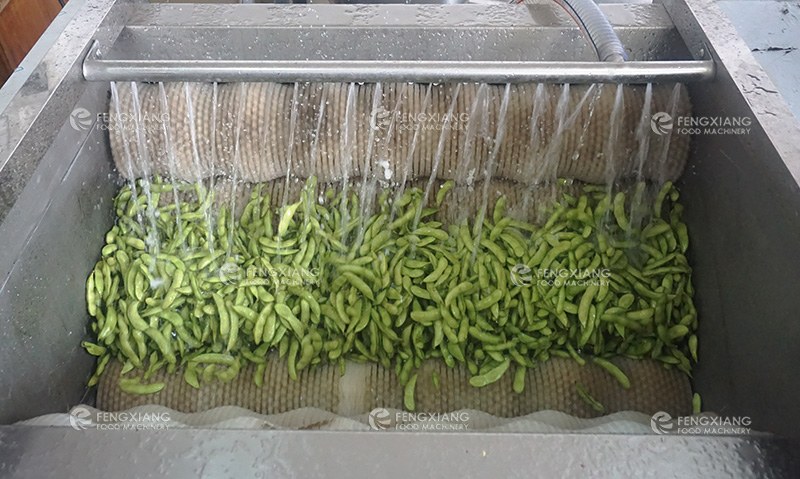 Material impurity outlet: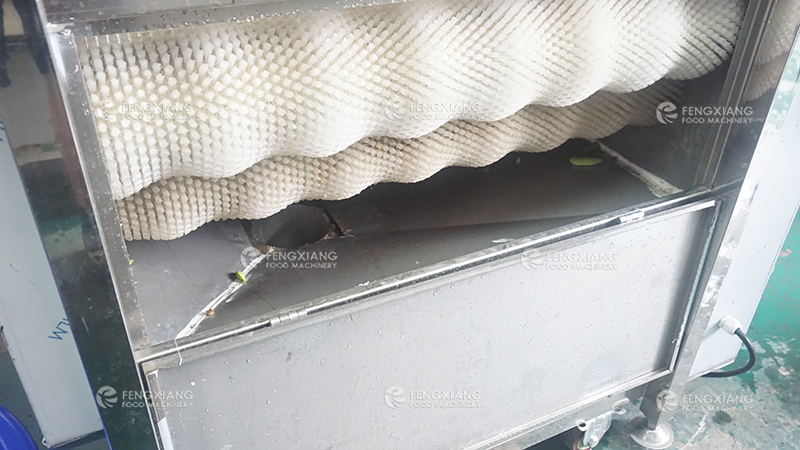 The brush or nylon brush can be customized as required: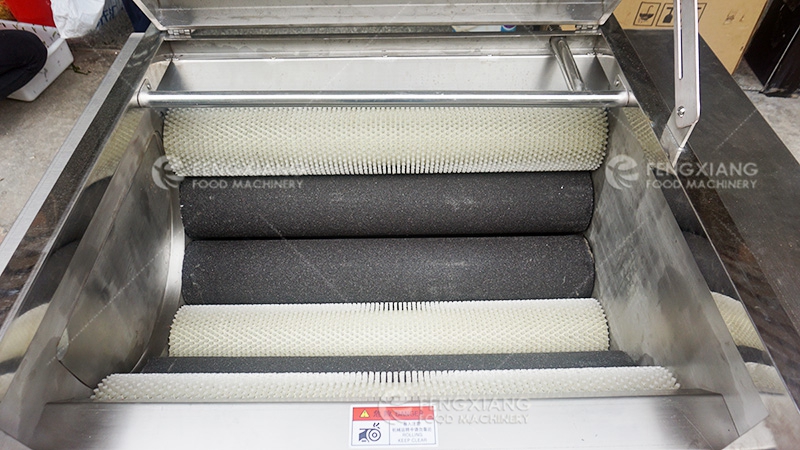 Comparison before and after material processing: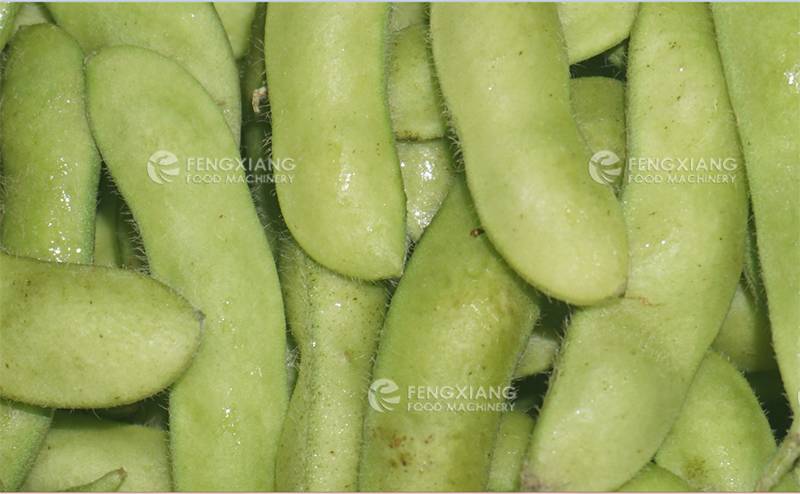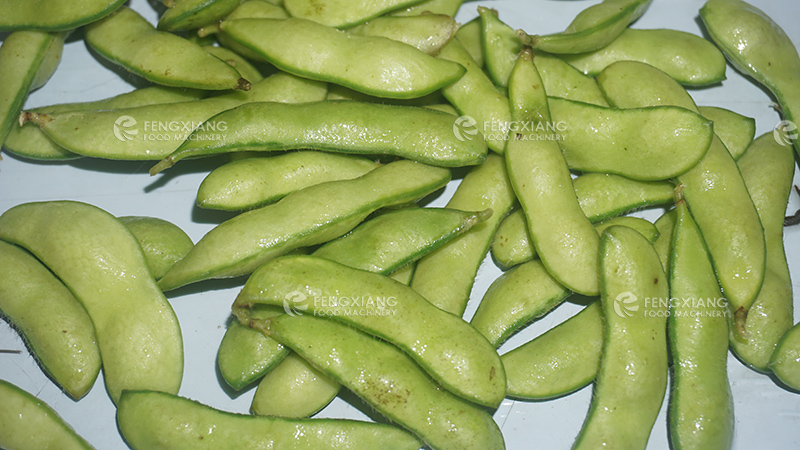 Feature of Soybean Hair Removal and Washing Machine
1. Beautiful appearance, easy operation, large volume for cleaning and peeling, and good hair removal effect;
2. The brush roller material is processed by a special process (rolled by nylon wire rope), durable and good wear resistance;
3. The box body is made of high-quality materials, which is not rusty and clean;
4. Can be customized according to customer requirements;
5. High efficiency, low energy consumption, continuous cleaning, simple operation and long service life.
Application of Soybean Hair Removal and Washing Machine
The machine is suitable for cleaning and peeling fresh ginger, potatoes, carrots, and other roots vegetables. It is also suitable for Fruits. Replacing the soft brush can clean horseshoes, polish carrots, and can also be used to remove fish scales.
Video of Soybean Hair Removal and Washing Machine
Fengxiang Catering Equipment Co., Ltd. is a professional food processing machinery company and a supplier and manufacturer of fruit and vegetable processing machinery. It has 13 years of senior industry experience. Fengxiang Catering Equipment has won a wide reputation with skilled engineers and excellent service teams, providing cost-effective processing machinery and a complete production line for thousands of catering units and kitchenware enterprises.
Fengxiang catering equipment provides customers with food processing solutions, including vegetable cutting machine, vegetable washing machine, peeling machine, sorting machine, drying machine, frying machine, juicer machine, packaging machine, seafood processing equipment, meat processing equipment,etc. Fengxiang catering equipment can customize products for customers on demand, please contact us for more details.

Lifting Type Potato Peeler Machine MSTP-500 Brush Type Washer and Peeler MSTP-1000 Attrition Type Vegetable Peeler