Description
High spray fruit and vegetable bubble washing machine is specially designed for cleaning fruits and vegetables. It adopts high pressure spray, bubble surfing, drum filtering and ultrasonic vibration cleaning methods to thoroughly clean the dirt on the surface of vegetables and fruits. The machine can also add appropriate amount of fungicide to clean the vegetables and remove pesticide residues. The purified water filtered by activated carbon can be recycled, saving 80% of water. The entire casing is made of 304 stainless steel, which is sturdy and durable and will not damage the material. Therefore, the spray type fruit and vegetable bubble cleaning machine is particularly suitable for cleaning fruits and vegetables, and plays an important role in the clean vegetable production line.
Parameter
Size: 3400x1160x1480 mm
Voltage: 380V
Power: 3.55kw
Capacity: 1000-1500kg / h
Show Detail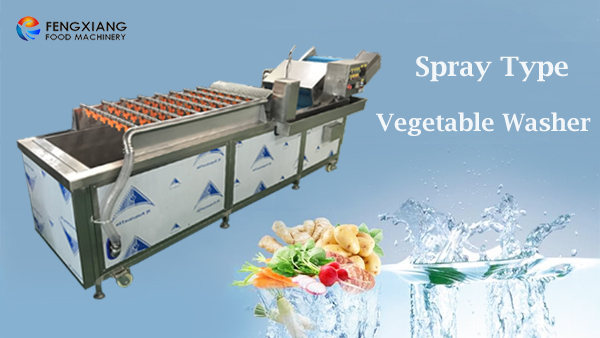 New upgrade is equipped with a high-pressure spray device, which can also clean the material floating on the water to achieve comprehensive and complete coverage.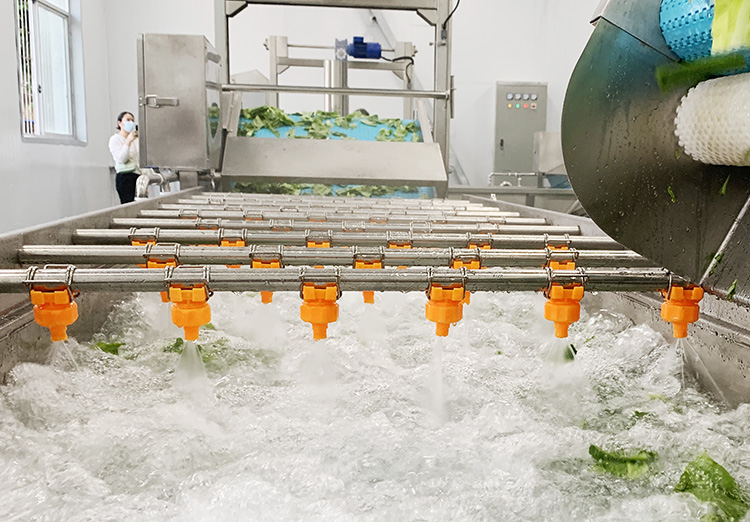 Discharge action is enhanced by the conveyor hoist on high-pressure spray to second cleaning vegetable .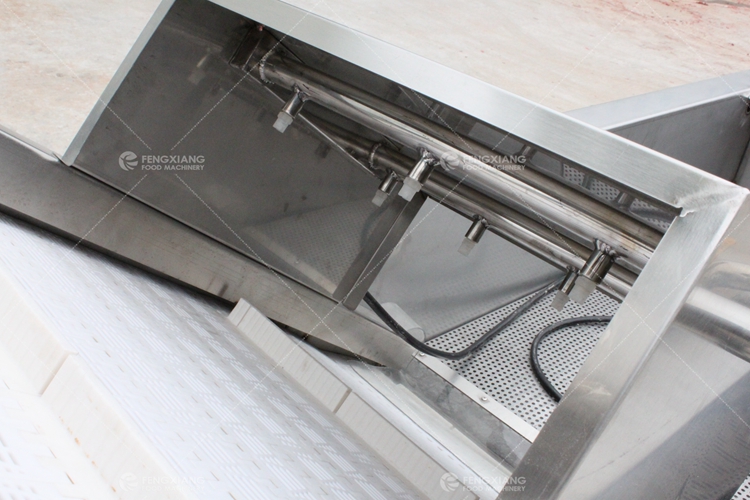 It can be connected to the clean vegetable cutting and washing production line, suitable for central kitchens, large side processing centers, canteens, food processing enterprises, etc.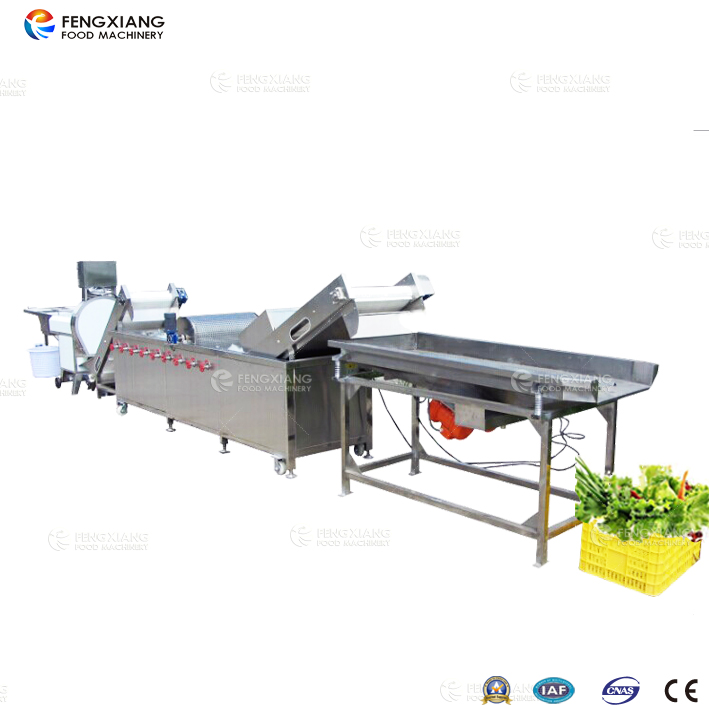 Process Principle
The fruits and vegetables are introduced into the water tank, and they are first flipped in the water under the impact of a bubble water bath, and at the same time, the materials on the floating water surface are washed by high pressure spray to effectively separate the dirt on the vegetable surface. The size of the water flow can be controlled. The cleaned dirt is intercepted by the filter, and the cleaned vegetables are lifted by the conveyor belt to the next process, and sprayed and washed again during the lifting process. During the work, the water supply pipe and the sprinkler pipe always supply water, so that the sewage in the water tank is gradually replaced.
Feature
• The combination of three cleaning methods: bubble surfing, high pressure spraying and ultrasonic vibration, so that vegetables can be thoroughly cleaned in all directions;
• PLC automatic control, high efficiency, large output, saving water and effort;
• There is a water flow adjustment valve next to the machine, which can control the forward speed of the vegetables and is easy to operate;
• The conveyor belt is imported PP mesh, which conforms to food-grade standards and is easy to clean.