XWA-1300 Automatic Vegetable washing machine lettuce washer cabbage washing machine


DESCRIPTION
This machine was use the natural mechanics principle of water flowing and scouring to ensure that the vegetables will not be damaged during the entire washing process, thus achieving the goal of industrialized standardized process of net vegetable processing.
Parameter
Dimension:4020*1710*1650mm
Voltage:220V/380V
Power:4.4kw
Capacity: 1T-3T/H
Machine Total Volume:1300L
Filter Tank Volume:760L
Net Weight:730kg
Product Feature
The design of the vortex box allows the vegetables to be turned over and washed 360 degrees, and the bottom of the box is provided with a sedimentation tank, which can effectively strengthen some of the vortex of the sand and gravel, and can better clean the vegetables.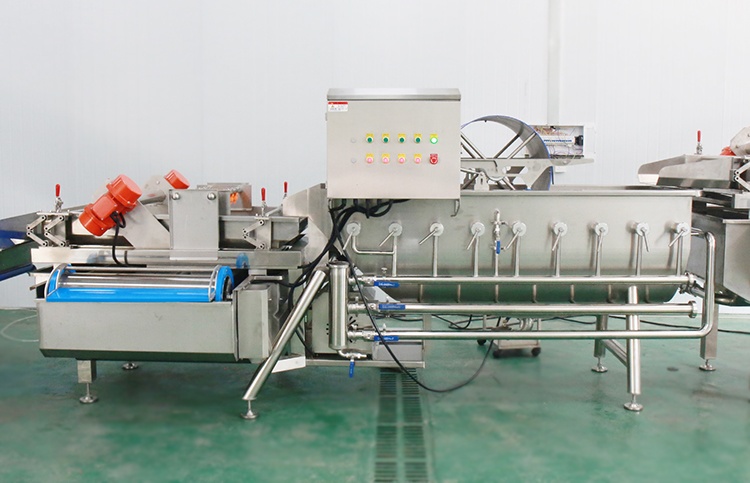 ►Remove the drum
The first coarse filtration, the surface floats are separated and filtered.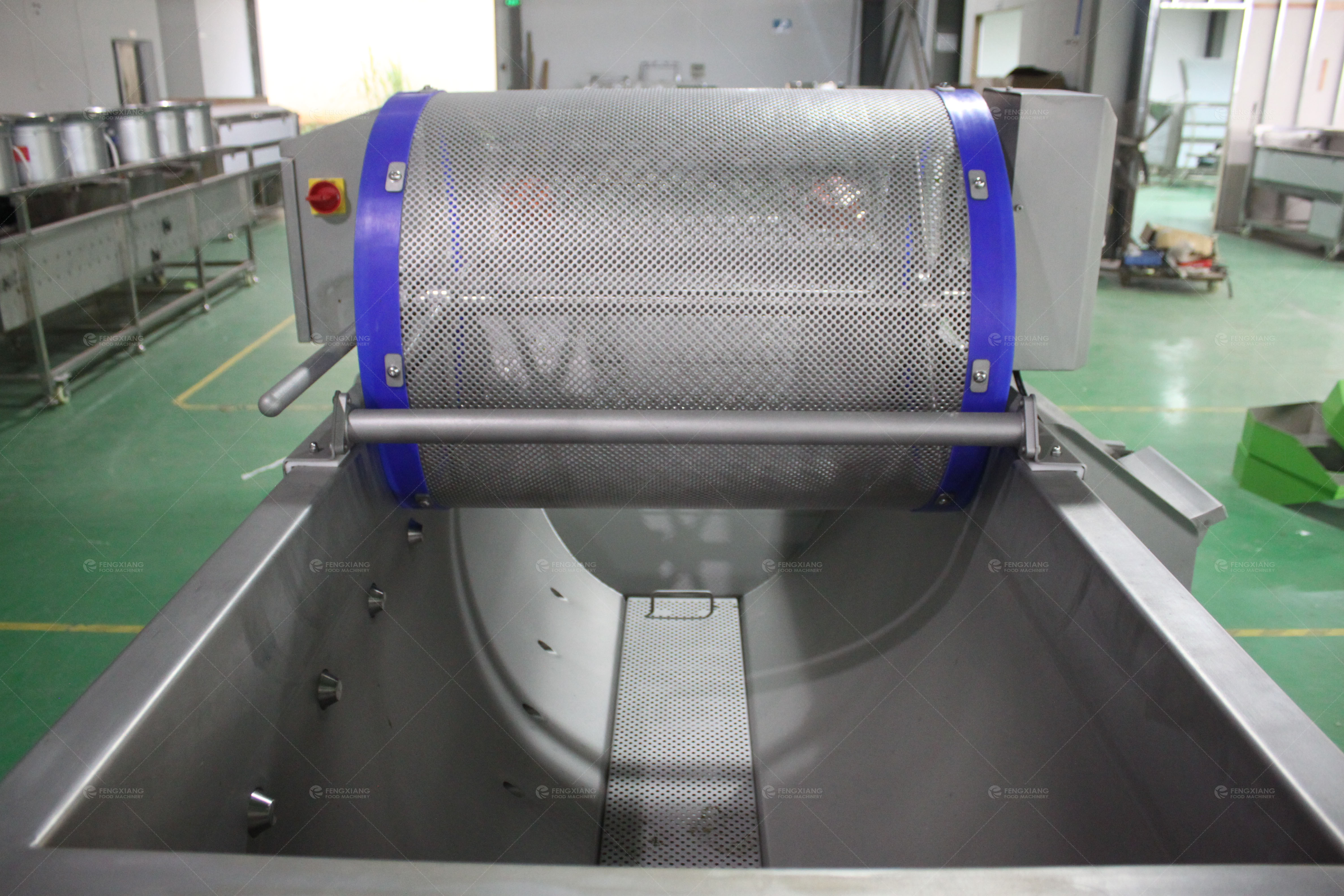 ►Eddy current steering valve
The eddy current adjustment valve can be easily placed outside the cabinet without changing the direction with any tools to adjust the material cleaning time.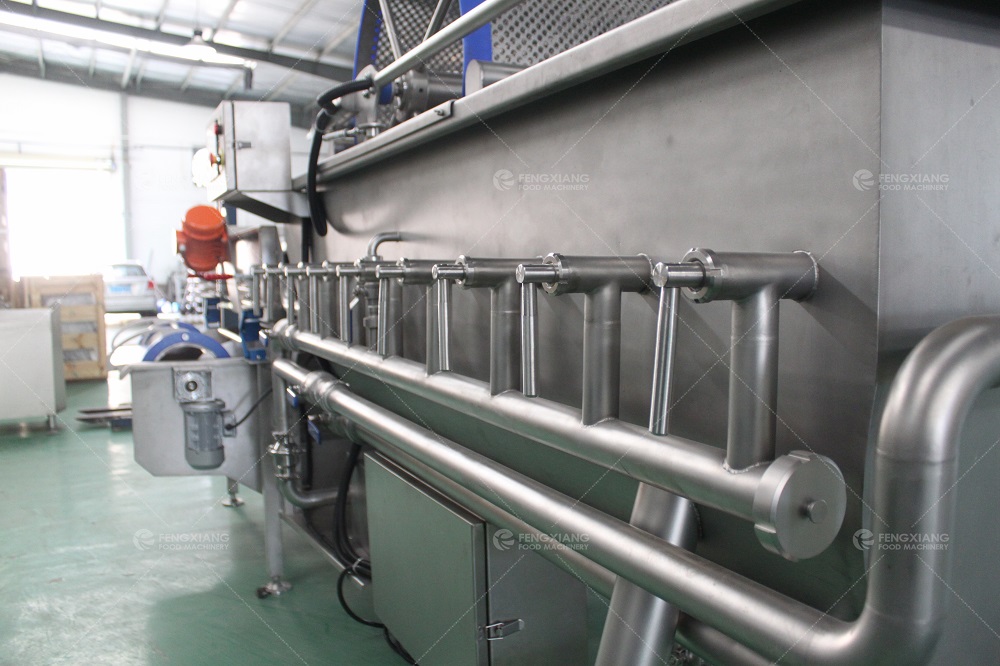 ►Sprinkler
Final cleaning process,wash the vegetable surface completely without any damage.
►Easy-to-remove vibrating screen
Mesh can be customized, easy to disassemble, easier to clean the tank and screen. Secondary filtration, so that the washed vegetables effectively discharge excess water and debris.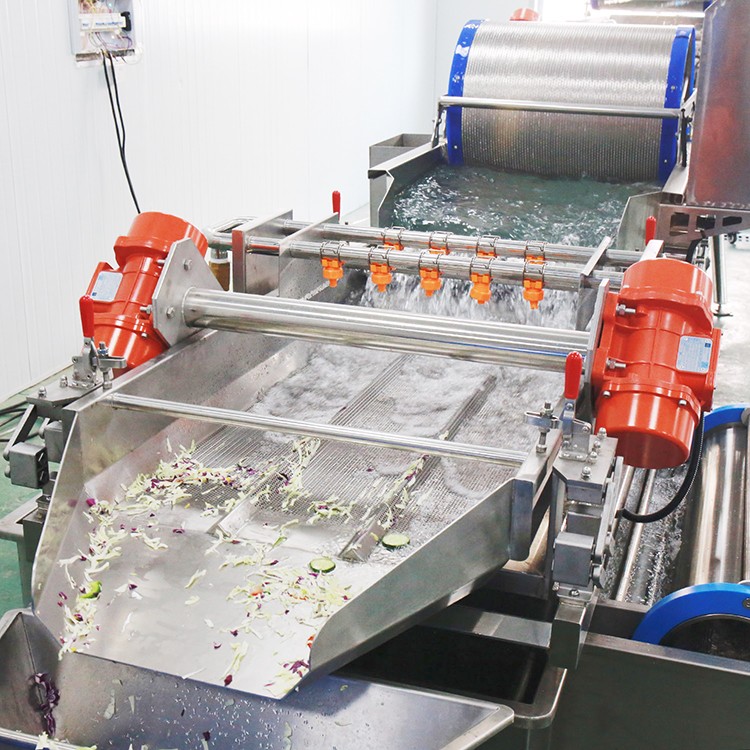 Using imported technology, it can more effectively maintain high frequency and low amplitude transmission, and protect the integrity of vegetables.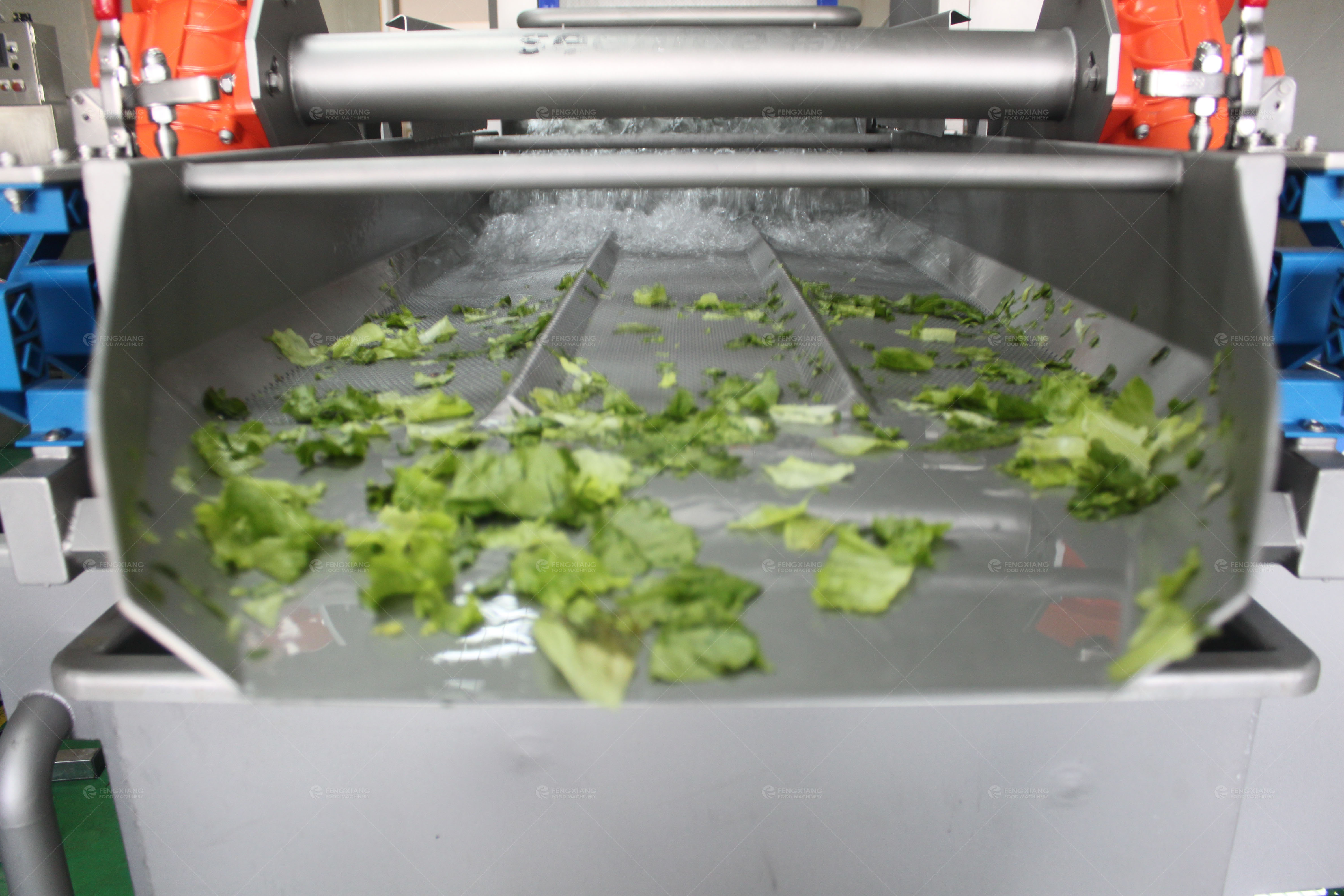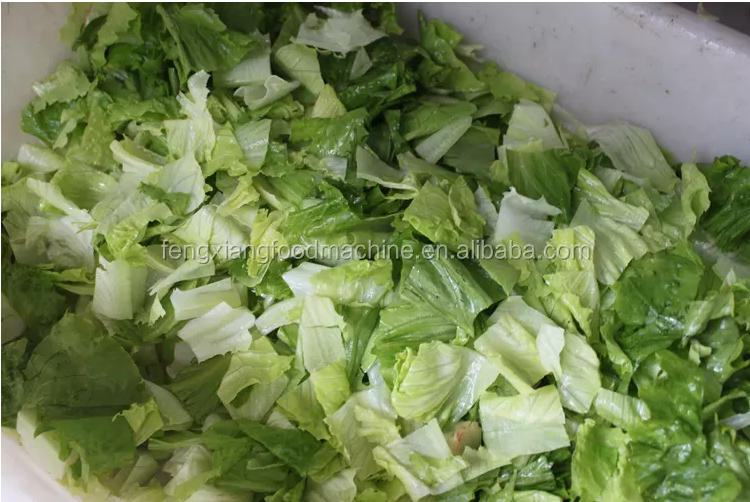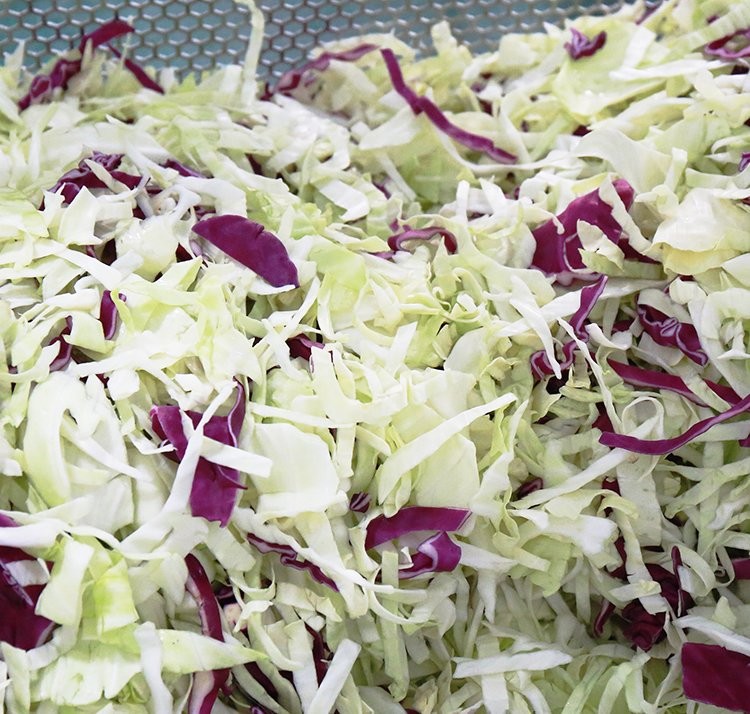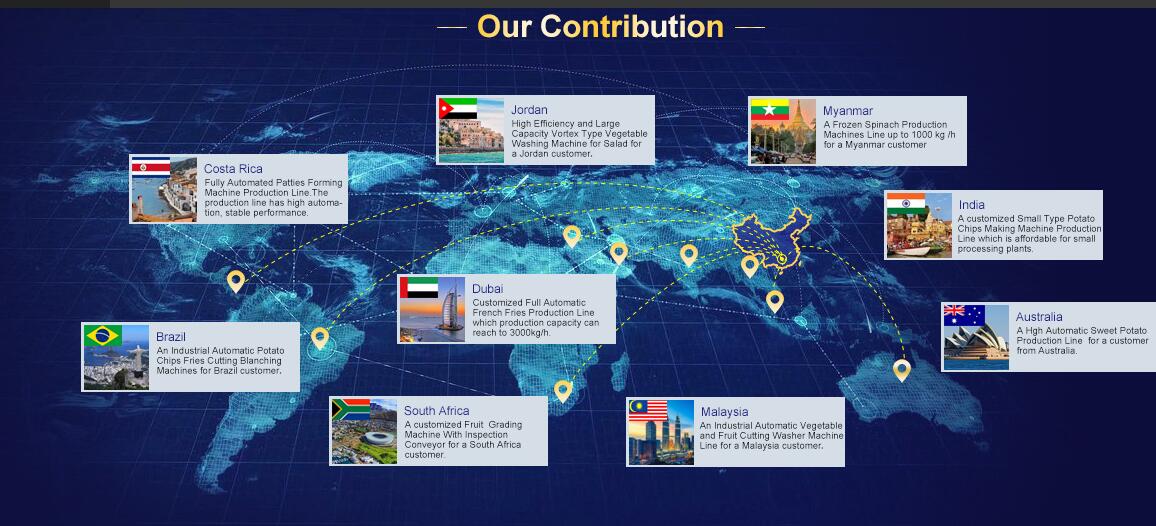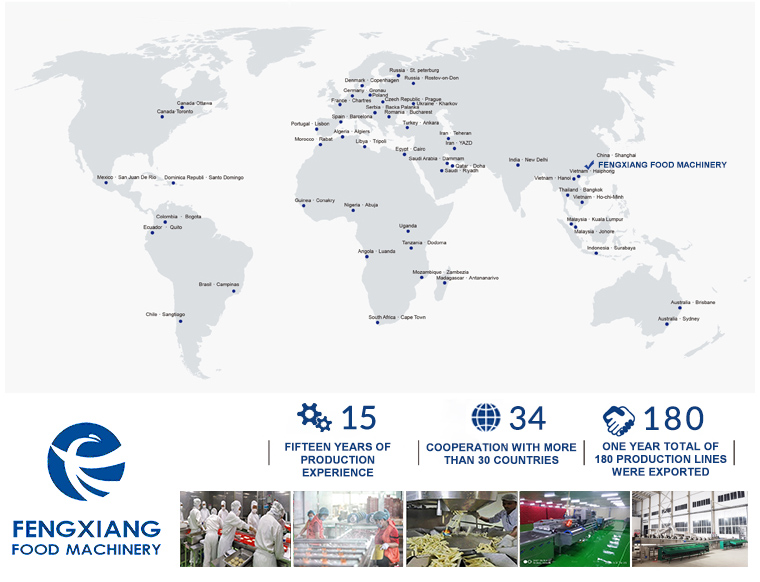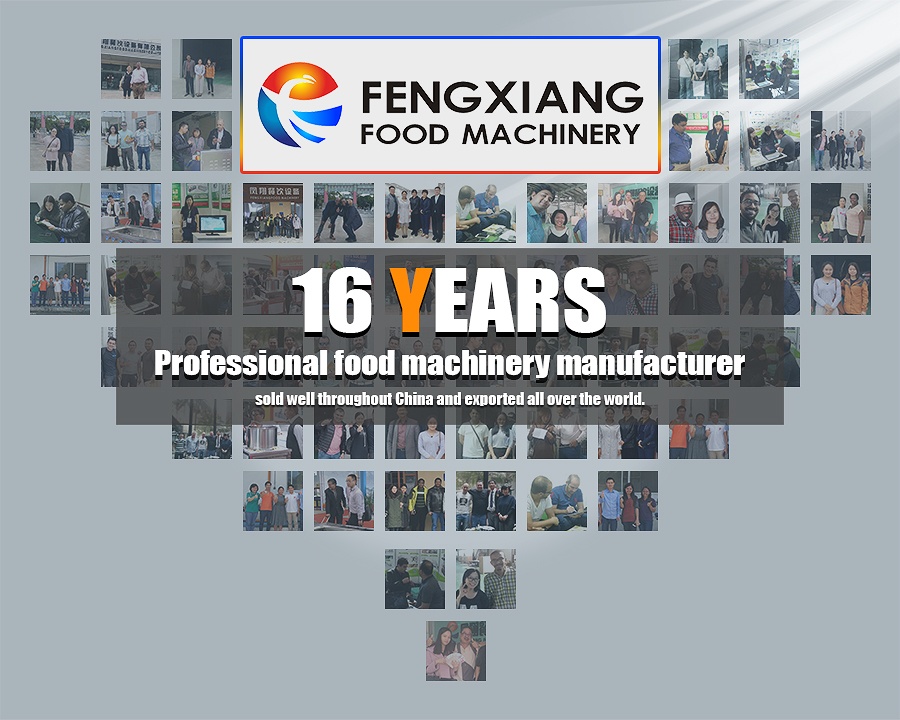 Fengxiang Food Machinery Co., Ltd. is a professional food processing machinery company and a supplier and manufacturer of fruit and vegetable processing machinery. It has 16 years of senior industry experience. Fengxiang has won a wide reputation with skilled engineers and excellent service teams, providing cost-effective processing machinery and a complete production line for thousands of catering units and kitchenware enterprises.
Fengxiang provides customers with food processing solutions, including vegetable cutting machine, vegetable washing machine, peeling machine, sorting machine, drying machine, frying machine, juicer machine, packaging machine, seafood processing equipment, meat processing equipment,etc. Fengxiang can customize products for customers on demand, please contact us for more details.