Commercial electric hot wind vegetable fruit drying machine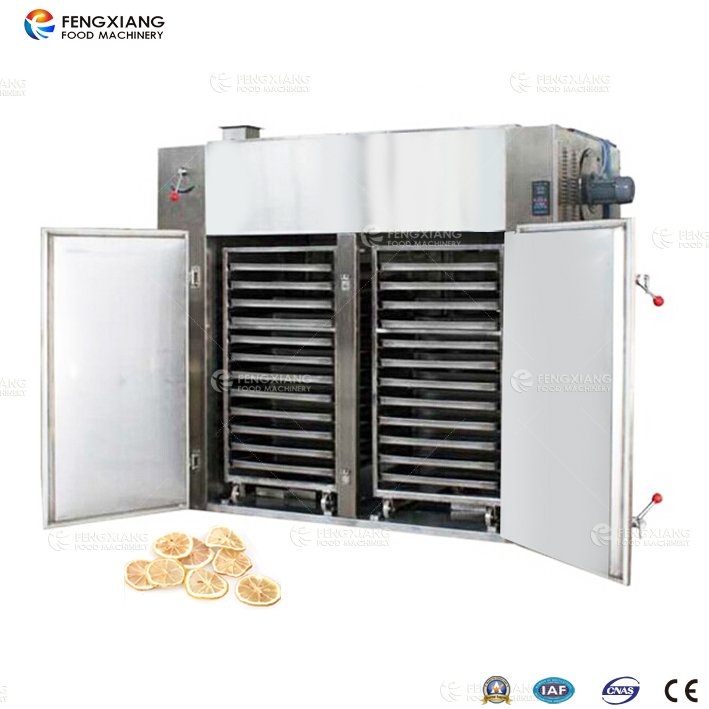 Description
It uses steam and electricity as a heat source, and is heated by a heater. A large amount of hot air is circulated in the tank by hot air. After continuous fresh air replenishment, it enters the tank from the air inlet and then continuously discharges from the drain port, thus increasing the heat transfer effect. The moisture in the tank is gradually reduced.
Oven schematic

Parameters
Dimension

2430*1200*2000

mm

Voltage

220V/

380V

Power

15kw

Capacity

100-120kg/batch

Net weight

820kg

Drying trolley

2 sets

Drying trays

48 pcs
Feature

• The inner wall of machine is made of 0.6mm stainless steel, and exteriors' are made of 1.2mm stainless steel, both of them are rock wool insulation boards.
• There are two heating forms of CT-C series: electrical heating or steam heating.
• Its sealing element is made of rubber which can withstand high temperatures.
Application
This kind of drying machine is widely applied in agriculture, food industry, chemical industry, light and heavy industry, medical treatment, laboratory of research department and others, like drying fruits and vegetables, Chinese herbs, medicine tablets, electrical apparatus elements, etc.
It can be connected to related processing steps like vegetable fruit cutting, sorting, washing, centrifuge, packing, ect, to build a whole processing line.
Detail Pictures of this Drying Machine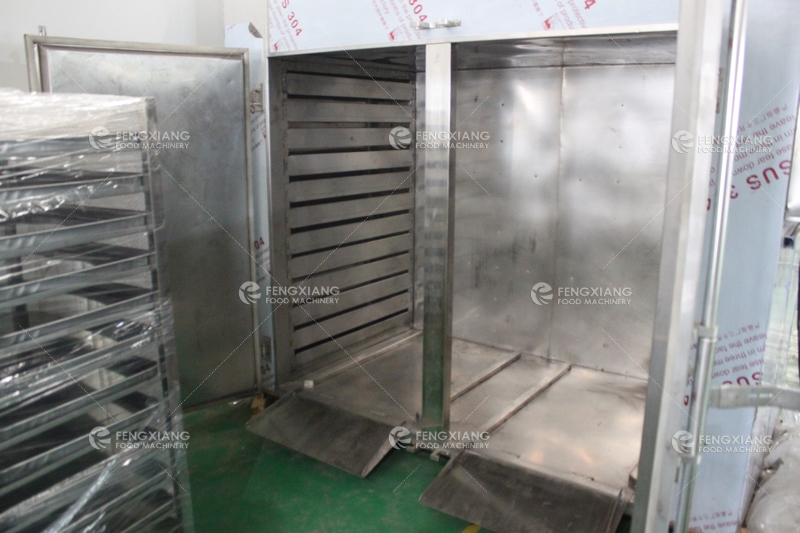 Oven internal structure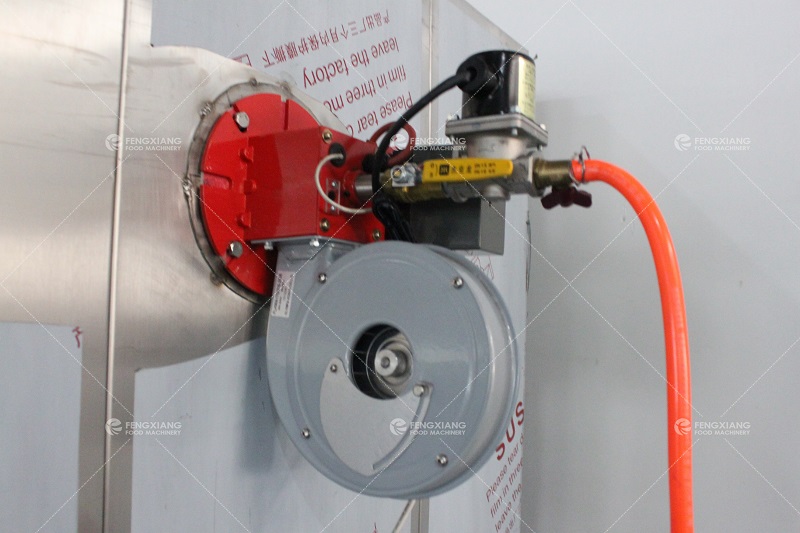 Steam valve​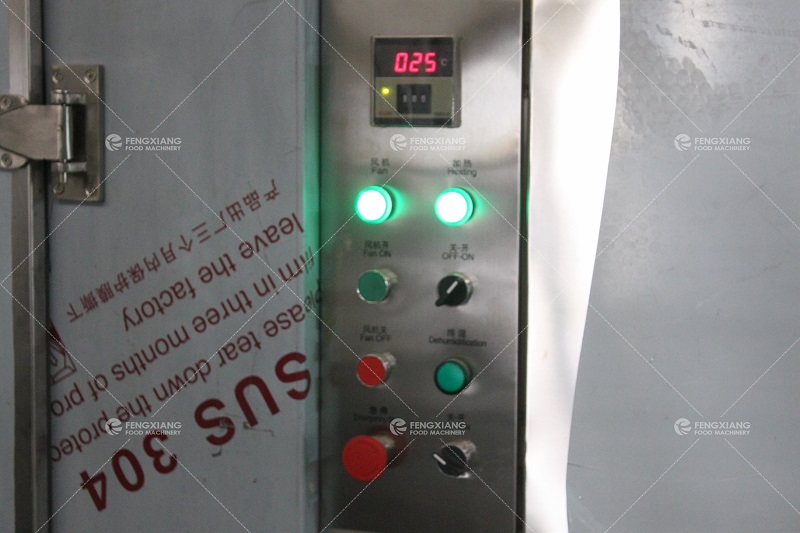 hour meter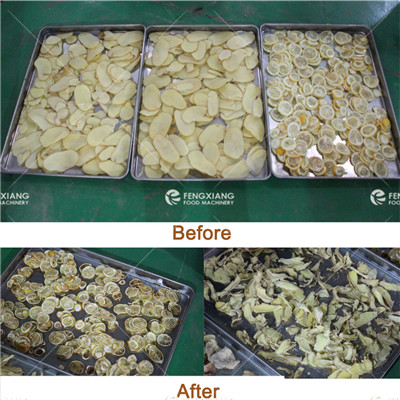 Instruction
1、The floor of the oven must be leveled.
2、Steam pipes, including drain pipes, should be unblocked and not leaking.
3、Pay attention to the steering of the fan when starting up, can not reverse
4、If the user needs to discharge the humid air outside or concentrate on the treatment, the air duct can be processed to the outside according to the flange size of the oven interface.
Show Video