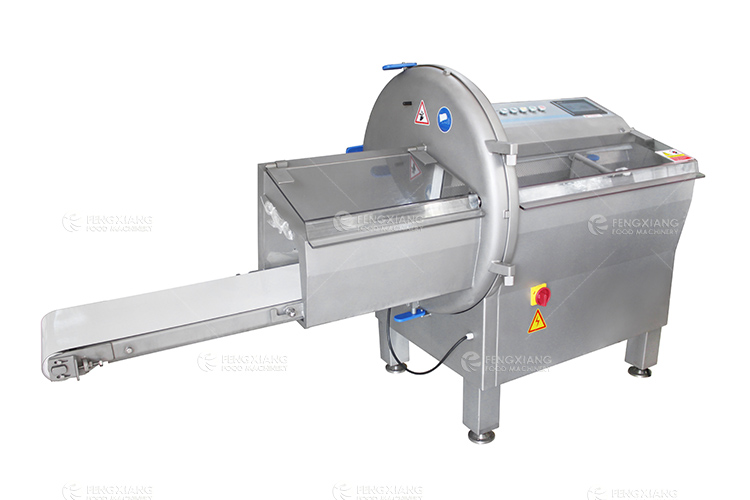 FKP-25 meat slicing machine mainly cuts frozen meat, fish, cheese, bacon, sausage and other raw materials into pieces , and replaces serrated cutters (rotary knives, smooth-edged knives, toothed single or double knives Etc.) It is also a high-efficiency and high-precision meat slicing machine that can be used to cut frozen meat with bone into pieces or segments.
The Parameters of Automatic Row Meat Slicing Machine
The main difference between FKP-21 and FKP-25 is that the cross section of the silo is different, and there are two types of FKP-25 cutting machine: conventional type and functional type of finished product conveyor.
| | | |
| --- | --- | --- |
| Model | Normal Machine | Machine with conveyor |
| Dimensions | 1880*950*1340mm | 2260*950*1340mm |
| Conveyor belt size | - | 1280 * 310mm |
| Output | 210 pieces / minute | 210 pieces / minute |
| Maximum silo length | 680mm | 680mm |
| Discharge bin size | 835mm | - |
| Silo sectional area | 250 * 230mm | 250*230mm |
| Slice thickness | 1-30mm | 1-30mm |
| Voltage | 380V | 380V |
| Host motor power | 4.8kw | 4.8kw |
| Weight | 500kg | 520kg |
| Cutting temperature | above -4 ° c | above -4 ° c |
| Material | SUS304 stainless steel | SUS304 stainless steel |
The Feature of Automatic Row Meat Slicing Machine
1. The whole body is made of SUS304 stainless steel. It adopts silver-white frosted spraying method to reduce corrosion and increase appearance. The internal sealing of the equipment is non-toxic and harmless, and meets the food-grade hygiene requirements.
2. Safe and reliable protection performance: The equipment is equipped with three layers of protection (large knife lock, cutting chamber door and material door induction switch), the equipment corners are passivated, and there is no sharp edge leakage.
3. Control the advancement distance of the propulsion device through the display screen to adjust the thickness of the cutting material.
4. The meat slices are non-sticky and uniform in thickness; the machine is equipped with flat cutters or serrated cutters, which can cut meat with bones.
5. Pusher device memory function: When the slicer completes a cut, it automatically returns to the position set before feeding, thereby reducing the feeding time.
Detail of Automatic Row Meat Slicing Machine
High-quality knife set, complete cutting without loss of food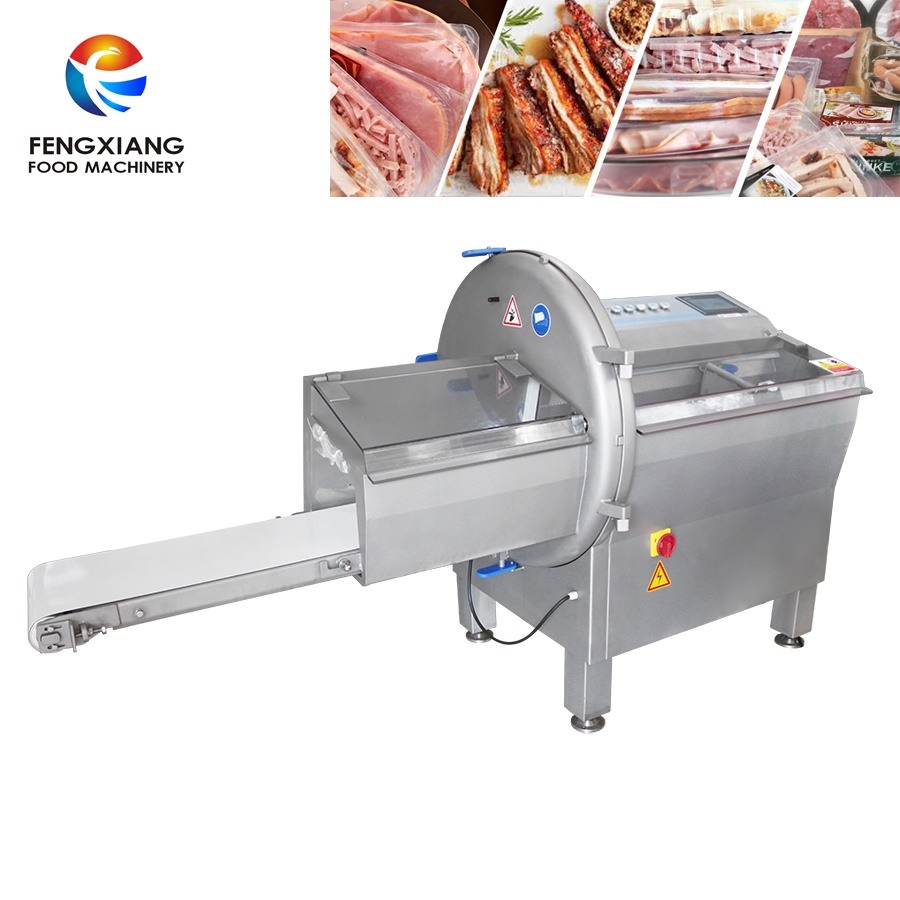 Automatically push positioning and cutting materials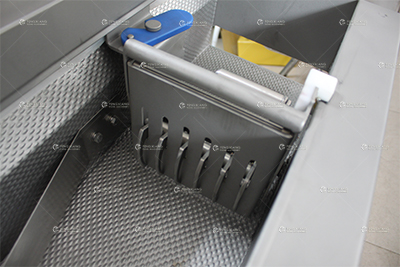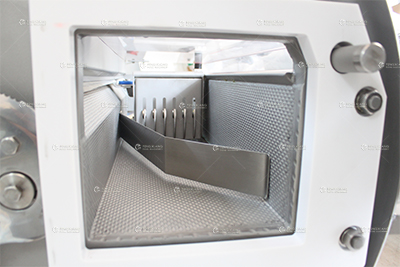 Cutting Effect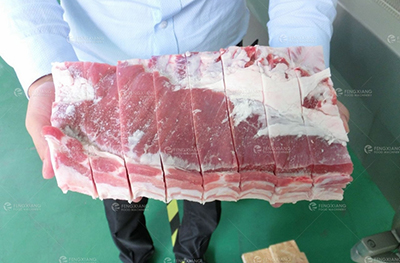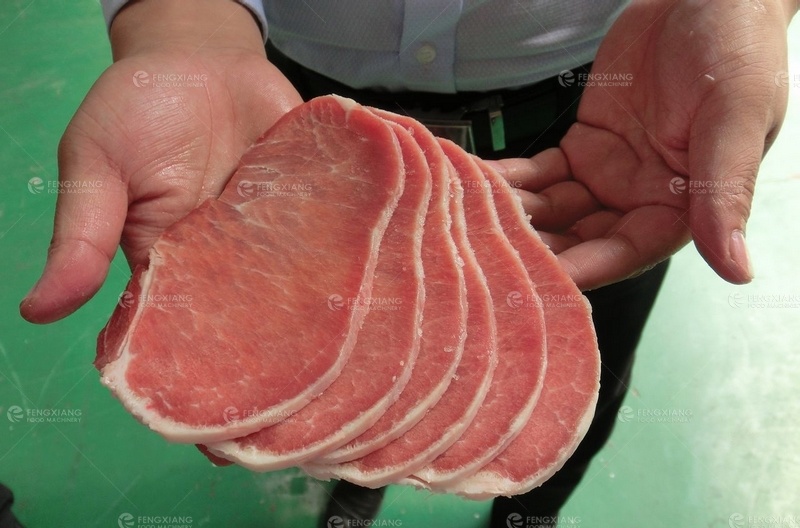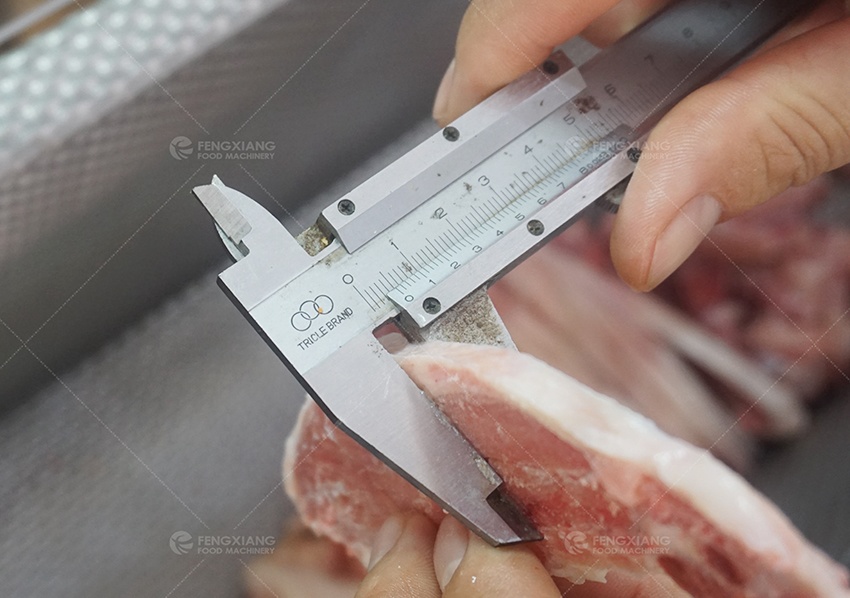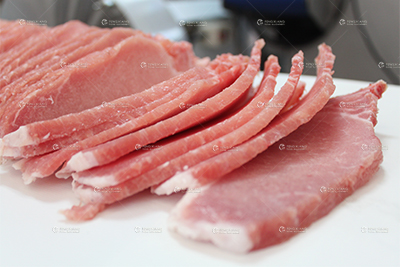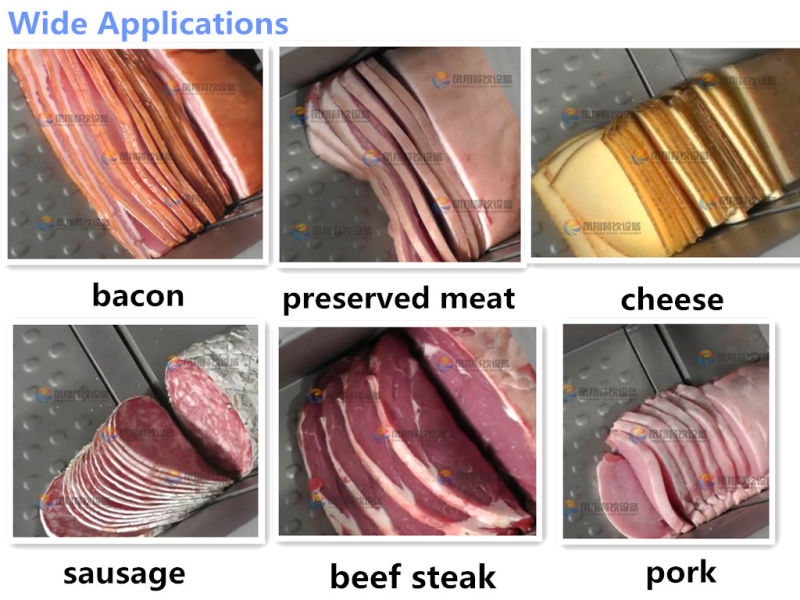 Wide Application of Automatic Row Meat Slicing Machine
This is a high-efficiency and high-precision meat slicing machine, suitable for catering and
distribution companies, hotels, schools, central kitchens, meat food processing plants, etc.
Frozen meat slices: pork, lamb, beef, chicken, duck, bacon, cheese, ham, sausage, sausage, etc.
Fresh slices (segments): fish, rhizome fruits and vegetables.
Frozen chops: pork chop, steak, fish fillet, sausage, ham, bacon, duck neck, etc.
---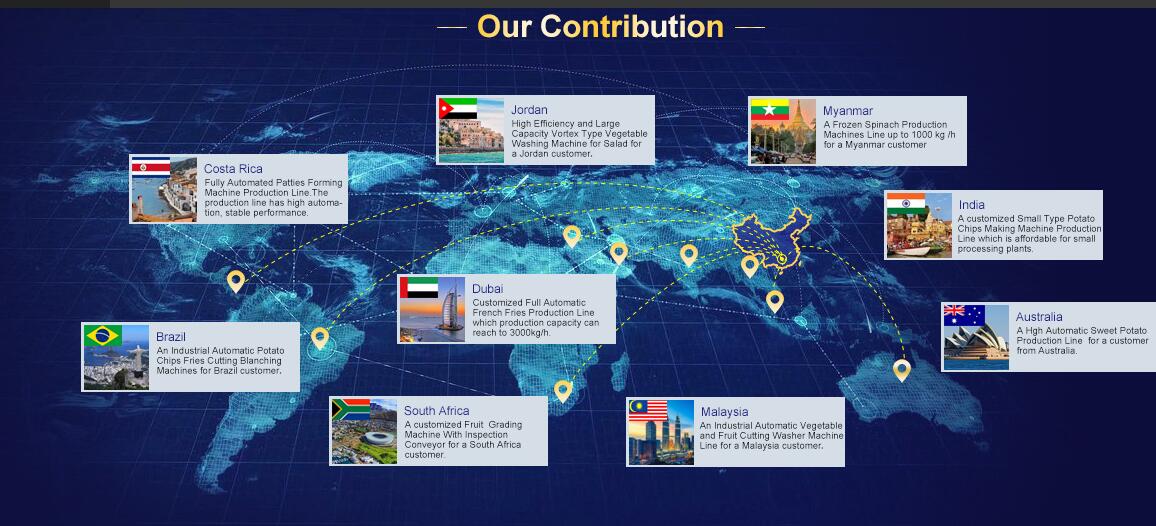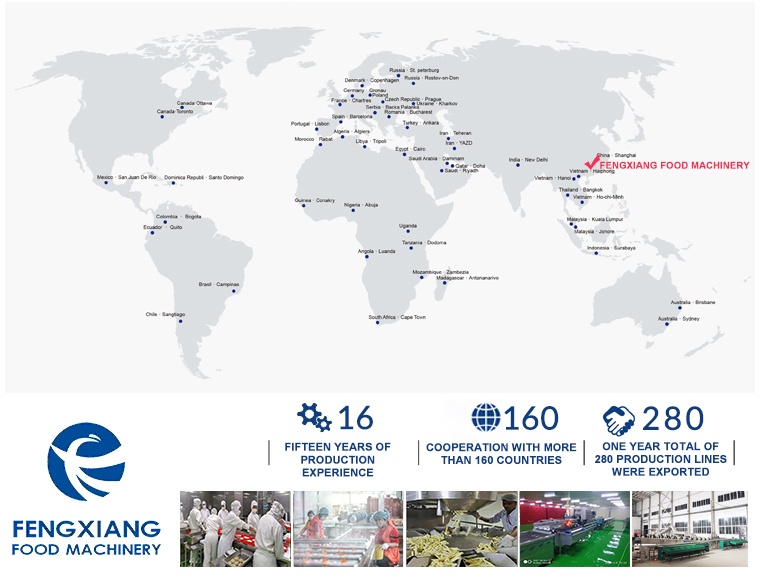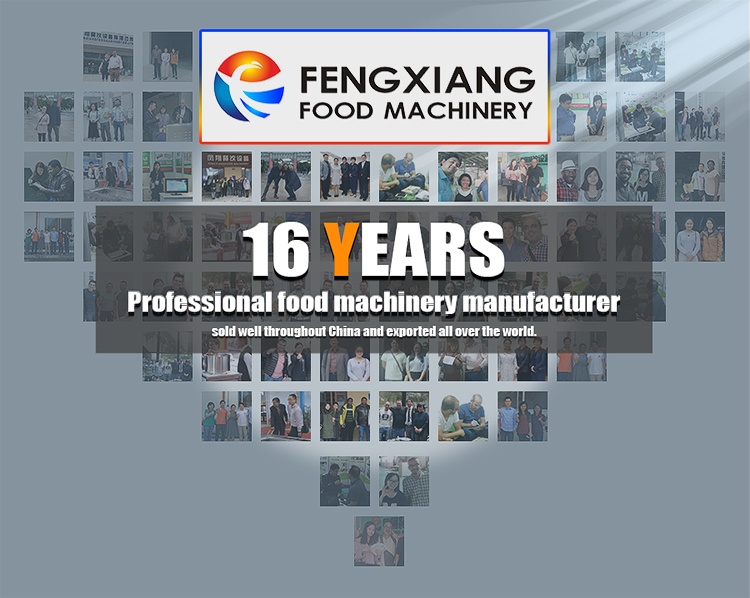 Fengxiang Food Machinery Co., Ltd. is a professional food processing machinery company and a supplier and manufacturer of fruit and vegetable processing machinery. It has 16 years of senior industry experience. Fengxiang Catering Equipment has won a wide reputation with skilled engineers and excellent service teams, providing cost-effective processing machinery and a complete production line for thousands of catering units and kitchenware enterprises.
Fengxiang catering equipment provides customers with food processing solutions, including vegetable cutting machine, vegetable washing machine, peeling machine, sorting machine, drying machine, frying machine, juicer machine, packaging machine, seafood processing equipment, meat processing equipment,etc. Fengxiang catering equipment can customize products for customers on demand, please contact us for more details.