FC-302 Desk-top Cutting Machine is used to cut the ingredients into neat wafers, not only to keep the material fresh and delicious, but also without loss.It is suitable for kitchens, restaurants, processing plants, hotels, specialty stores, etc.
It can cut leafy vegetables, such as onions, leeks, cut lengths, Chinese cabbage ,spring onion,celery and so on ; melons such as cucumber, onion, yam, kohlrabi and so on ;fruit such as banana,apple,orange and so on.
The Parameters of Commercial Cucumber Slicing Slicer Slice Cutting Machine
Dimension:

340*400*510

mm

Voltage:

220V/380V

Weight:

20kg

Power:

1/4hp*2dc

Height

:

840mm

Capacity:

70*150kg/h

Cutting Size:

1-25mm(Adjustable)
The Feature of Commercial Cucumber Slicing Slicer Slice Cutting Machine
• Made of high-hardness stainless steel blades, it is not deformed and durable.
• Its small size does not occupy the ground, it can process your day's usage in an instant, and it is economical.
• The machine is simple in operation, uniform in cutting size, convenient in maintenance and adaptable, and is an ideal vegetable processing equipment.
The Picture of Commercial Cucumber Slicing Slicer Slice Cutting Machine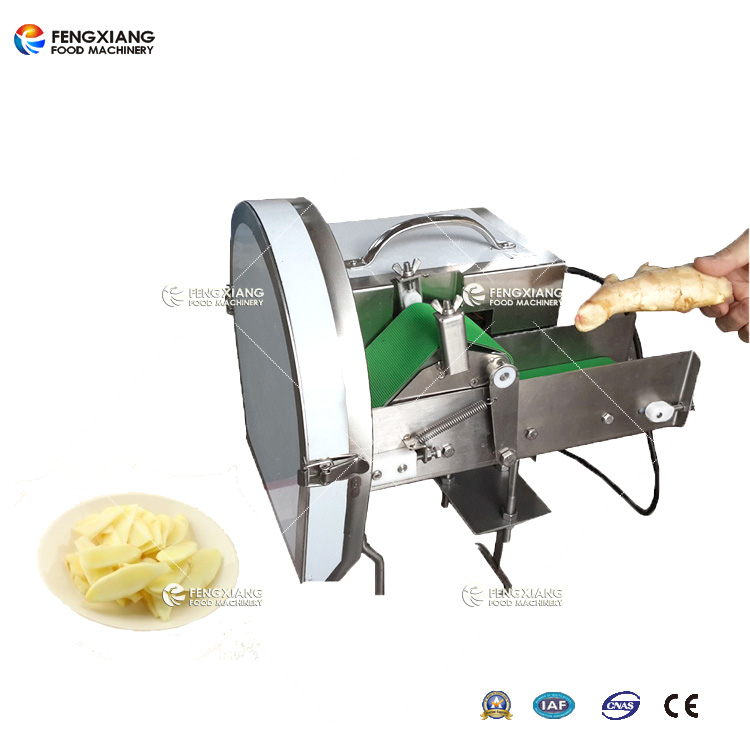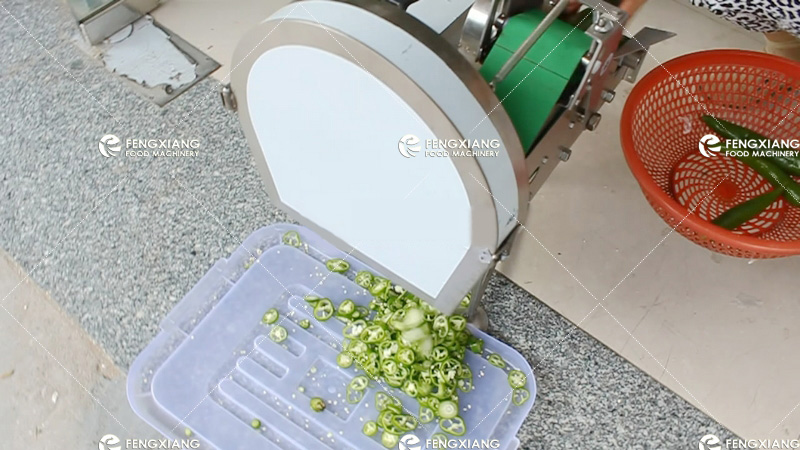 Cucumber after slicing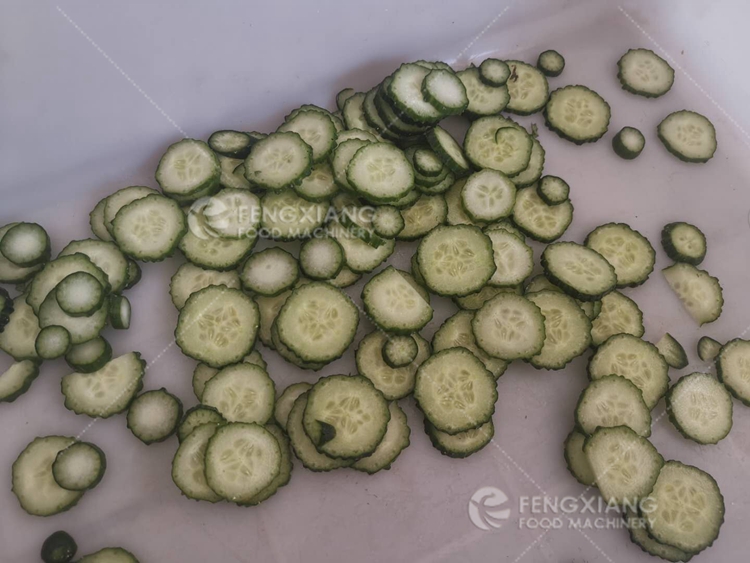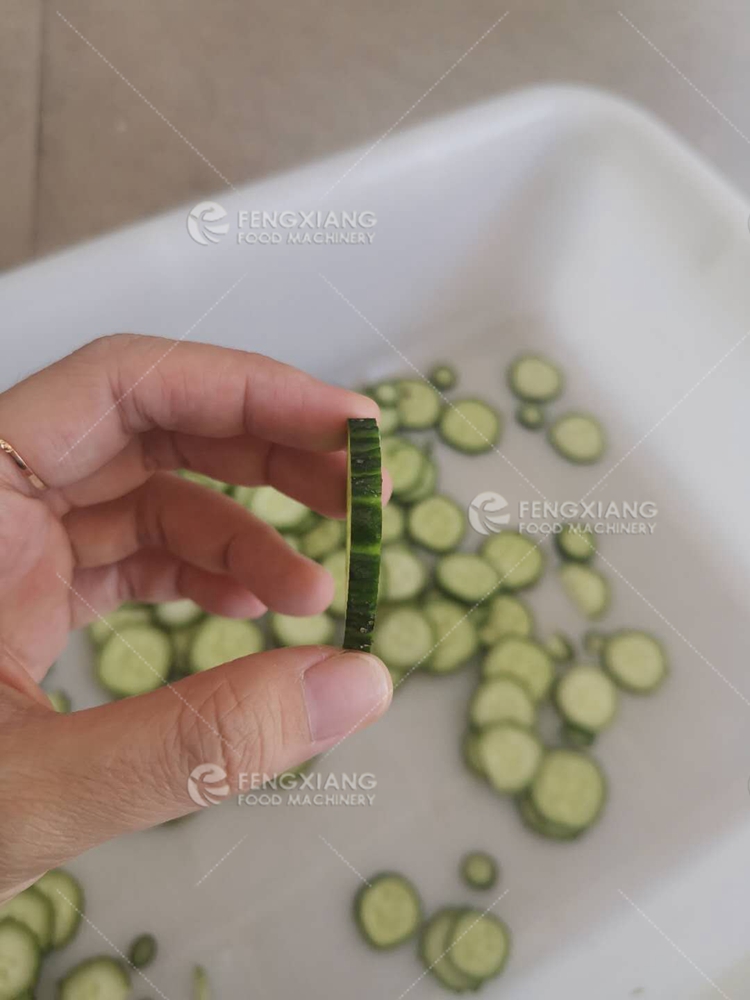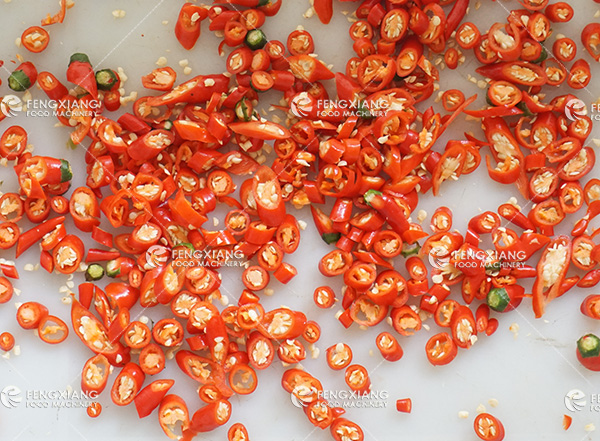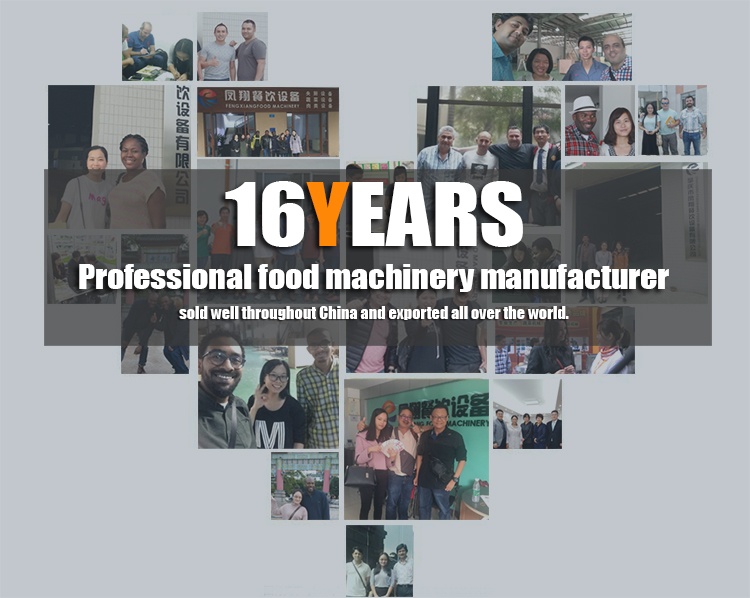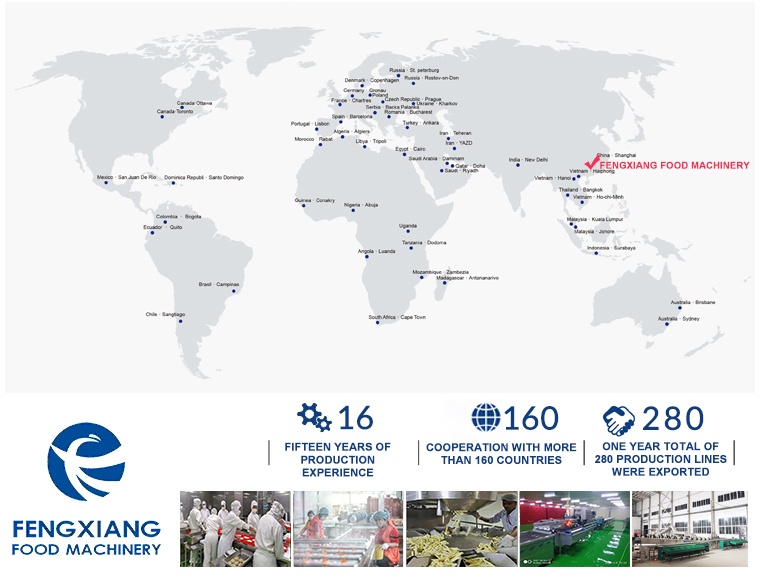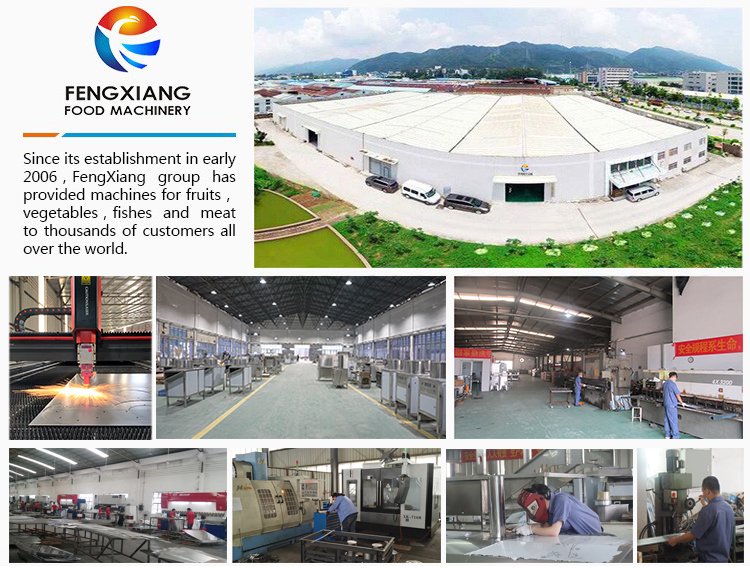 Zhaoqing Fengxiang Food Machinery Co.,Ltd. is a professional food processing machinery company and a supplier and manufacturer of fruit and vegetable processing machinery. It has 16 years of senior industry experience. Fengxiang Food Machinery has won a wide reputation with skilled engineers and excellent service teams, providing cost-effective processing machinery and a complete production line for thousands of catering units and kitchenware enterprises.
Fengxiang Food Machinery provides customers with food processing solutions, including vegetable cutting machine, vegetable washing machine, peeling machine, sorting machine, drying machine, frying machine, juicer machine, packaging machine, seafood processing equipment, meat processing equipment,etc. Fengxiang Food Machinery can customize products for customers on demand, please contact us for more details.

FC-503 Ginger Slcing Machine FC-315 Ginger Slicing Machine FC-306 vegetable Cutting machine