FC-502 is made of #304 stainless steel and is is used for cutting potatoes taroes, dasheens and gingers, etc. into strips. Moreover, it can also cut food materials like potatoes into thickness-adjustable pieces/slices. It is especially suitable for fast-food restaurants to make potato chips/french fries. The cutting speed is fast and the capacity reaches 600-800kg/h.
The Parameters of Automatic Taro Chips Cutting Machine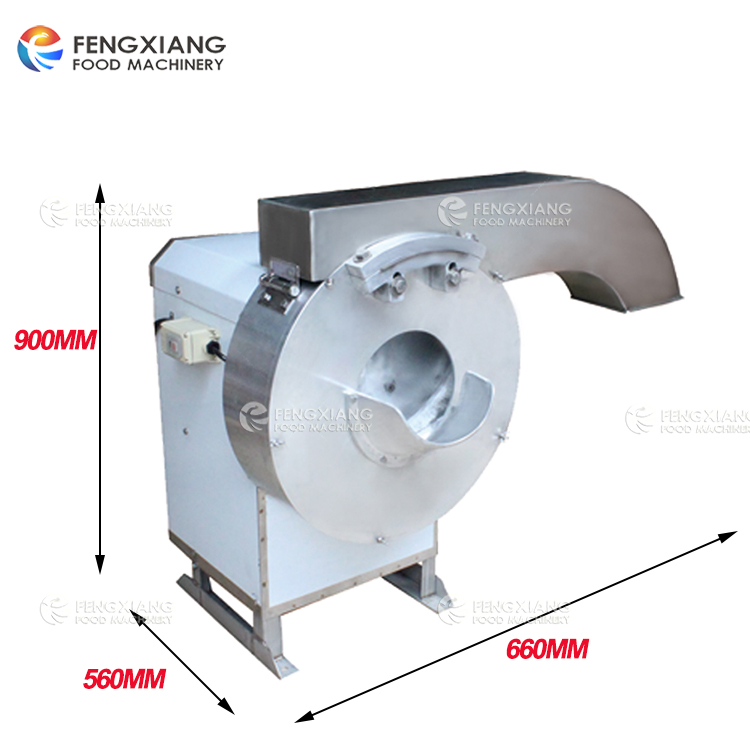 | | |
| --- | --- |
| Dimension: | 660*560*900mm |
| Capacity: | 600-800kg / h |
| Voltage: | 220V / 380V |
| Weight: | 125kg |
| Power: | 1.5hp |
| Cutting thickness: | 7-10mm (Max 16mm Adjustable) |
The Application of Automatic Taro Chips Cutting Machine
Material:Root Vegetable and fruit,such as potato,vloe,taro,cucumber,Chinese water chestnut,carrot,etc.
Suitable for kitchen, restaurant, mess hall, hotel and other vegetable processing factory.
The Feature of Automatic Taro Chips Cutting Machine
1.This machine is made of durable materials and there is no need to concern for the quality.
2.The machine is simple to operate and easy to clean. Only to rinse and dry with soft cloth is enough.
3.FC-502 can cut potatoes, sweet potatoes, onions and carrots into pieces or strips. The cutting surface is smooth and has no damage, the materials being cut can be further steam, cook or fry.
4.The cutting shape and size is adjustable and match your need, what you have to do is to adjust the blades.
The Picture of Automatic Taro Chips Cutting Machine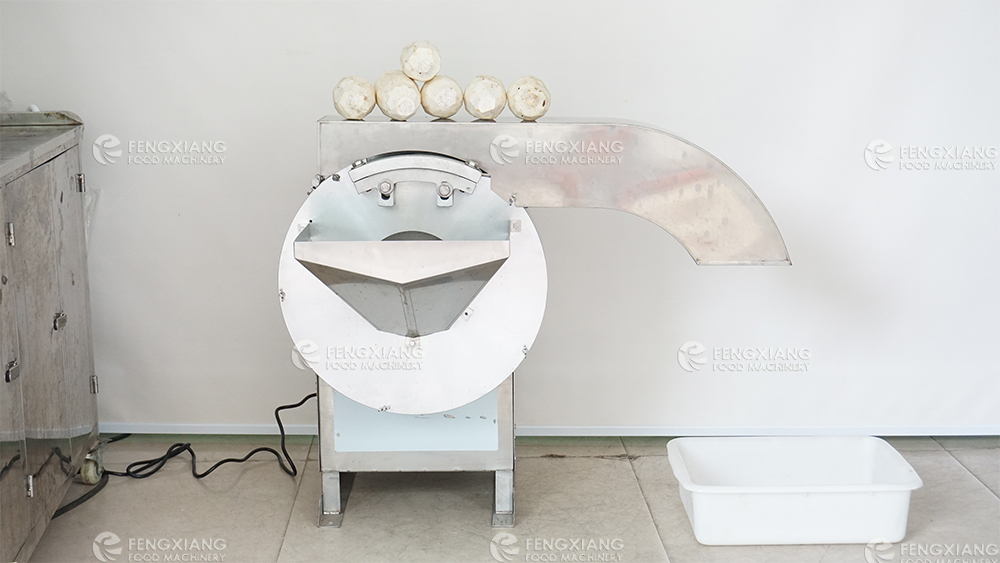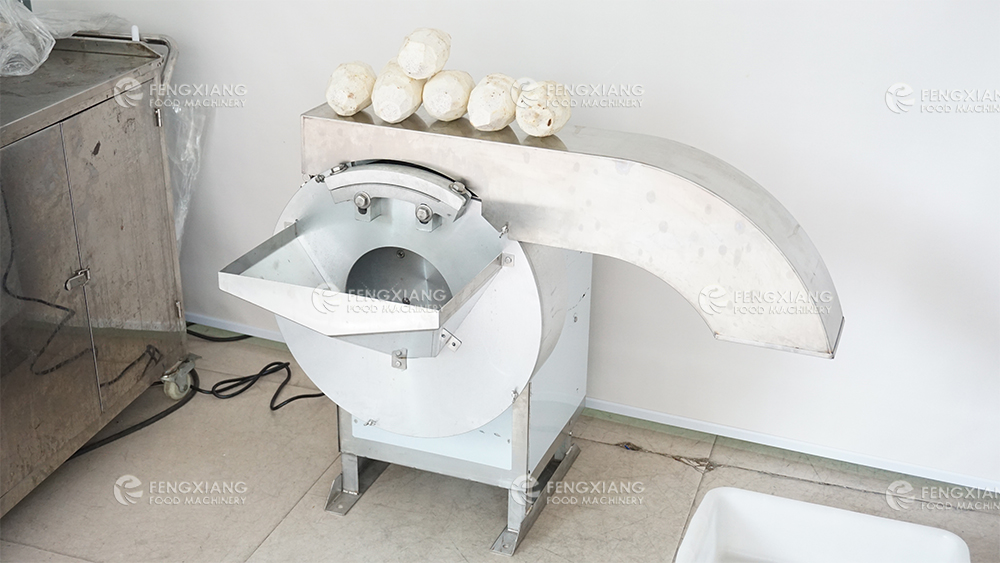 Finished Goods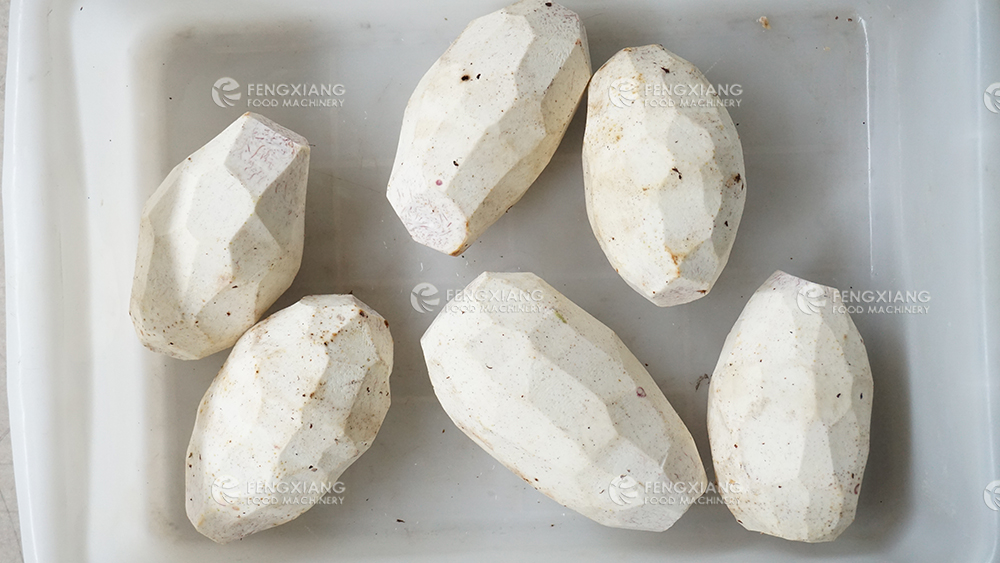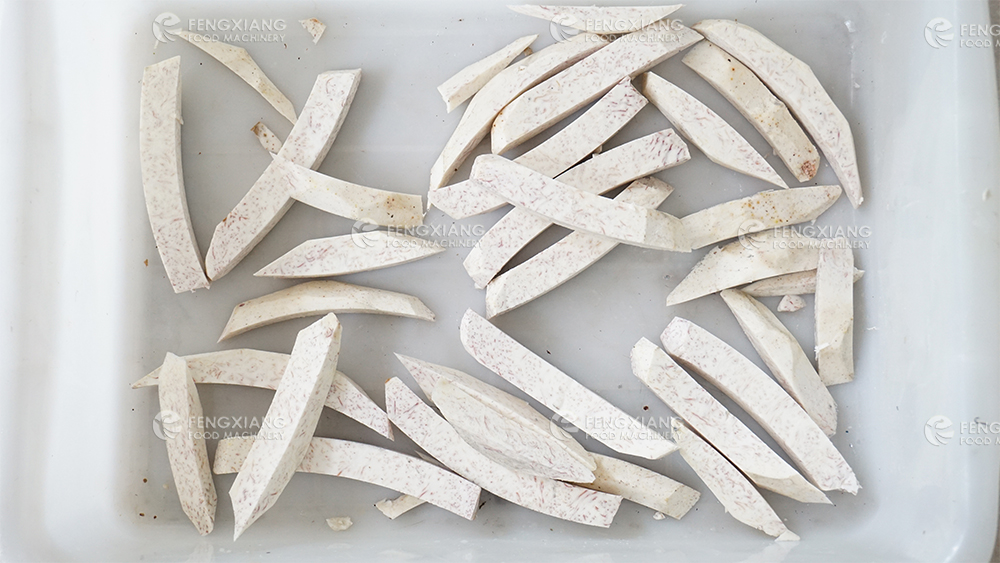 Working Video of Automatic Okra Cube Cutting Dicing Machine
Zhaoqing Fengxiang Food Machinery Co.,Ltd. is a professional food processing machinery company and a supplier and manufacturer of fruit and vegetable processing machinery. It has 13 years of senior industry experience. Fengxiang Food Machinery has won a wide reputation with skilled engineers and excellent service teams, providing cost-effective processing machinery and a complete production line for thousands of catering units and kitchenware enterprises.
Fengxiang Food Machinery provides customers with food processing solutions, including vegetable cutting machine, vegetable washing machine, peeling machine, sorting machine, drying machine, frying machine, juicer machine, packaging machine, seafood processing equipment, meat processing equipment,etc. Fengxiang Food Machinery can customize products for customers on demand, please contact us for more details.

FC-503 Ginger Slcing Machine FC-315 Ginger Slicing Machine FC-306 vegetable Cutting machine