Sweet Potato Washing Cleaning Drying Processing Line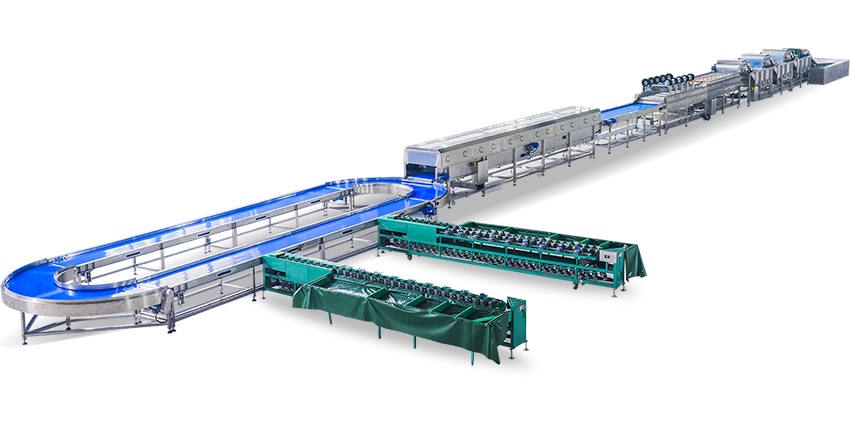 The sweet potato cleaning processing production line has a high degree of automation, low damage rate of cleaning materials, and better fresh-keeping effect of the produced materials. It is suitable for the processing of root and root agricultural products such as sweet potatoes, cassava, taro etc.
The production line is composed of multiple single machines with different functions, contains soaking, washing, air-drying and picking of sweet potatoes. The total length of the whole line is about 48 meters, and the total power is about 65.5KW. All are made of 304 stainless steel, the main plate is 2.0mm thick, strong and has a long service life; the production line uses sewage treatment technology, and the back-end can recycle water; fully automatic operation, reducing manual operation, saving time and effort.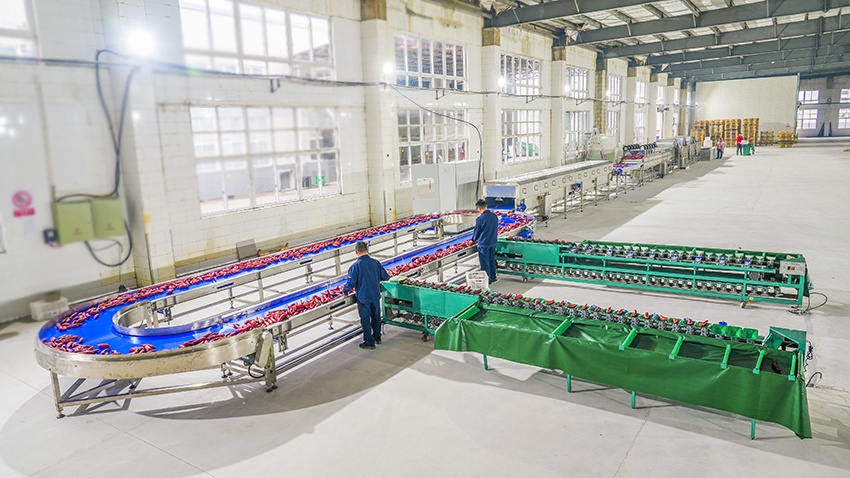 sweet potato surface treatment:
The upright spray soft-bristle cleaning system uses extra-long brushes with moderate hardness to clean stubborn materials on the surface. The sewage is purified and can be used again.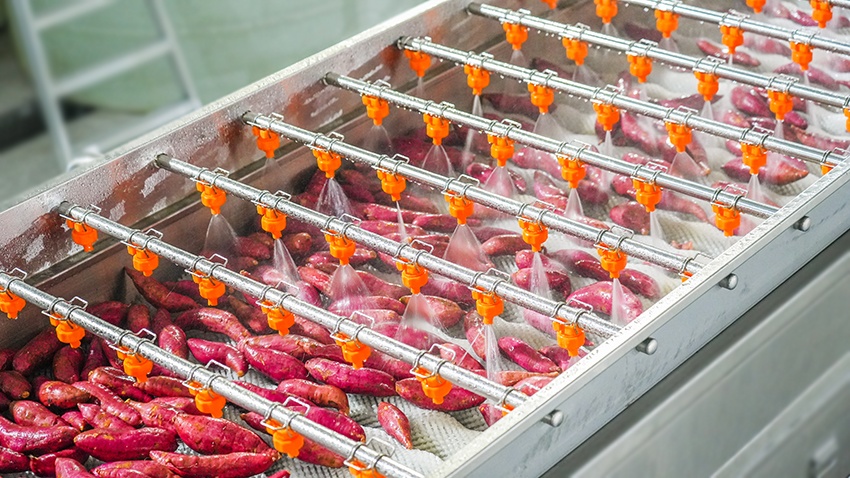 Sweet Potato Pest Control:
High-pressure spraying kills insects, prevents insects, and disinfects. The brush rolls to spread the medicine evenly, and the cold air dries to make the medicine adhere to the surface of the sweet potato to enhance the freshness preservation effect.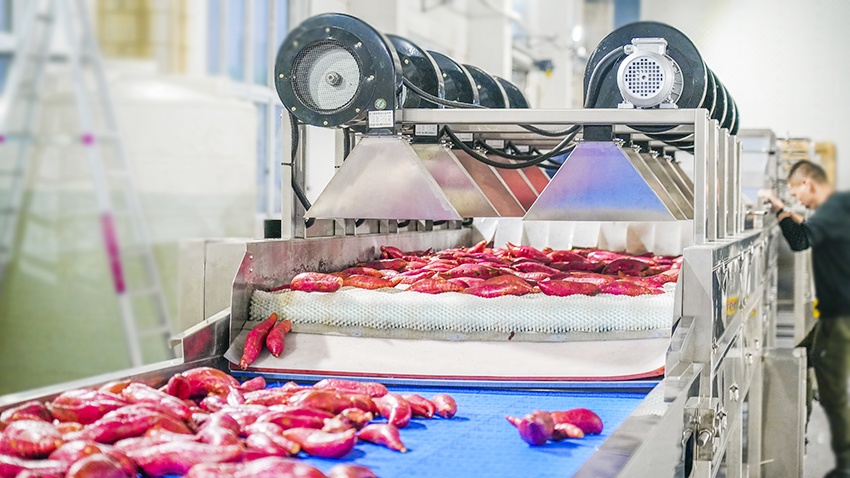 Sweet Potato Primary Screening:
Parallel conveyor belts are good for manual selection of damaged sweet potatoes.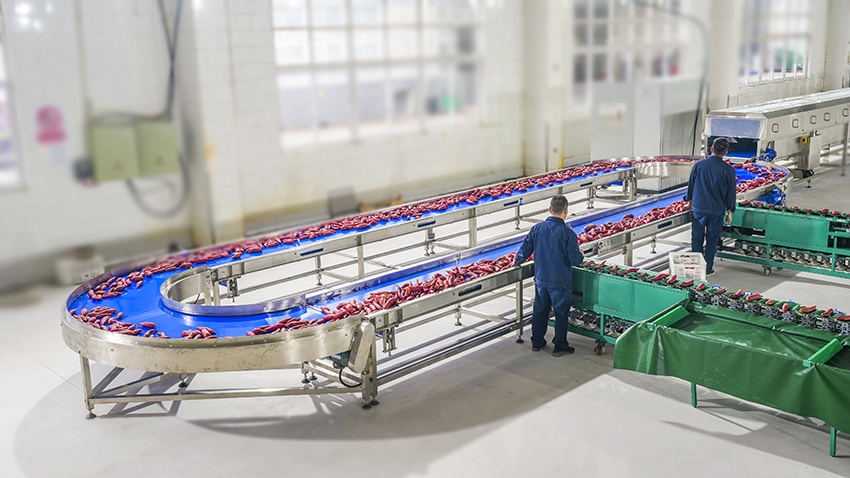 ---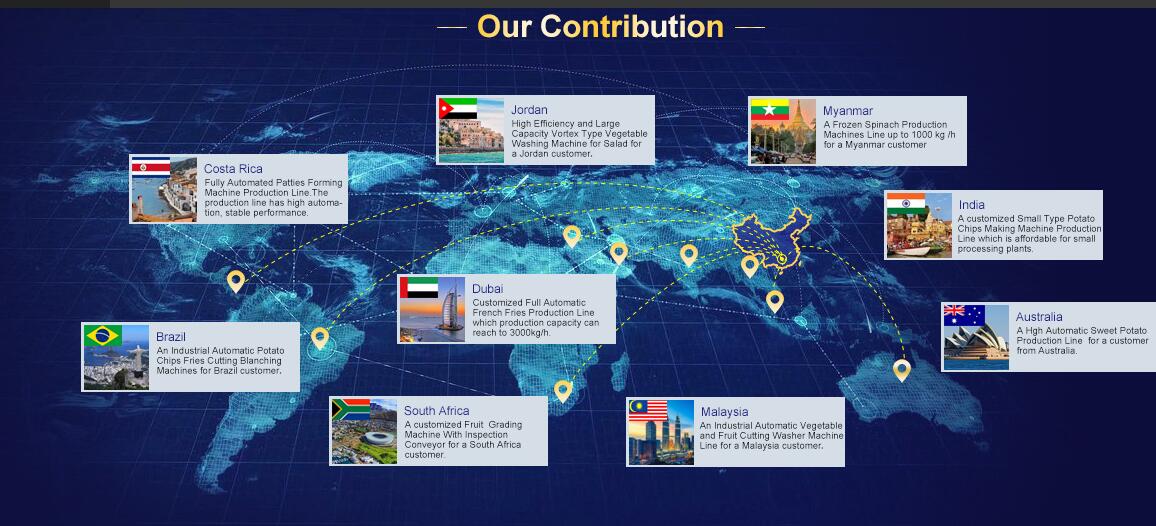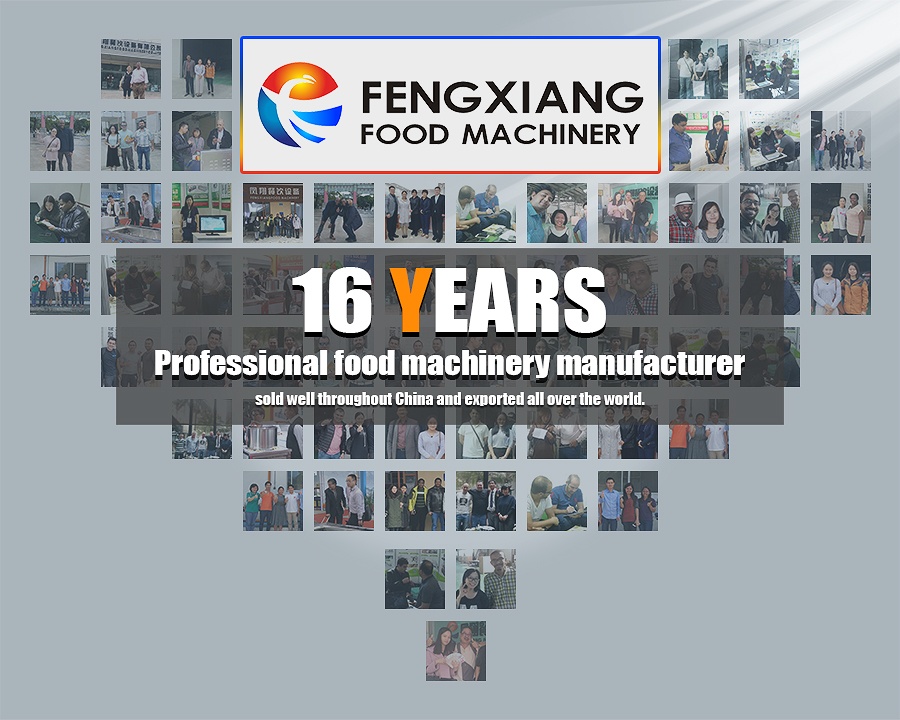 Fengxiang Food Machinery Co., Ltd. is a professional food processing machinery company and a supplier and manufacturer of fruit and vegetable processing machinery. It has 16 years of senior industry experience. Fengxiang has won a wide reputation with skilled engineers and excellent service teams, providing cost-effective processing machinery and a complete production line for thousands of catering units and kitchenware enterprises.
Fengxiang provides customers with food processing solutions, including vegetable cutting machine, vegetable washing machine, peeling machine, sorting machine, drying machine, frying machine, juicer machine, packaging machine, seafood processing equipment, meat processing equipment,etc. Fengxiang can customize products for customers on demand, please contact us for more details.