This model is a large-scale cleaning and peeling machine (customized) for roots and fruits and vegetables, closed type. The material is slowly pushed forward by the spiral brush, the advancement speed is adjustable, and the built-in high-pressure spray head is washed. Mainly used for cleaning and peeling potatoes, carrots, taro and other rhizome fruits and vegetables, suitable for matching with large-scale automated production lines.
The Parameter of Large Capacity Potato Washing and Peeling Machine
Machine size

3850×1100×1600mm

Capacity

1.8t

/h

Voltage

220

Power

3.55kw

Length of Brush Roller

3m
Feature of Large Capacity Potato Washing and Peeling Machine
1. Built-in high-pressure spray head, materials are cleaned, and residual pesticides are degraded
2.Made of 304 stainless steel, strong and corrosion resistant, in line with food hygiene requirements
3. The soft brush can be used to achieve the effect of polishing materials, and the emery stick can be used to grind the vegetables and fruits with hard skin, such as taro and cassava.
Detail of Large Capacity Potato Washing and Peeling Machine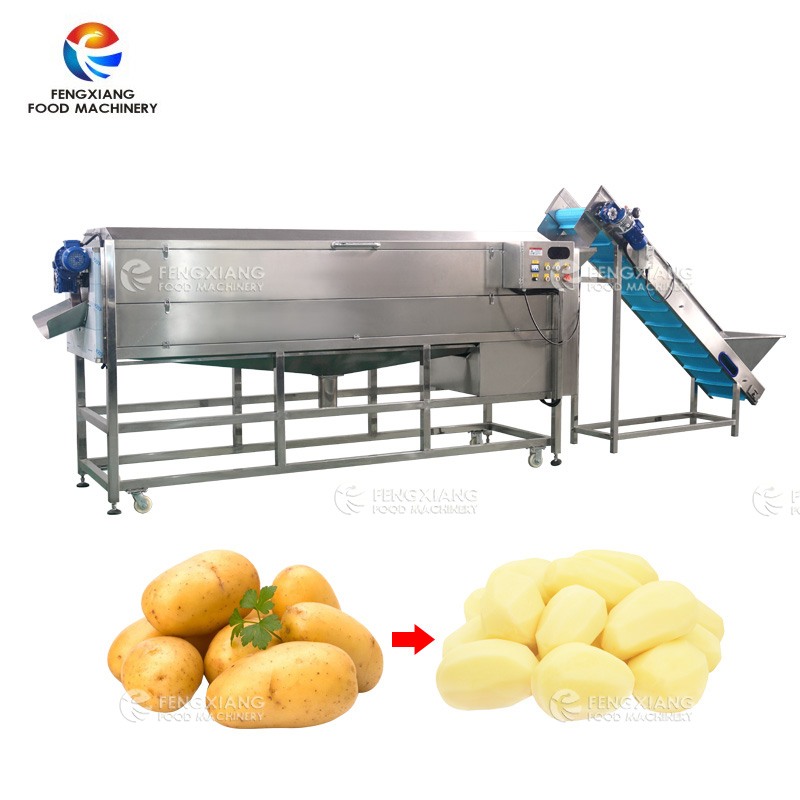 Equipped with a hoist to automatically transport materials, saving time and effort: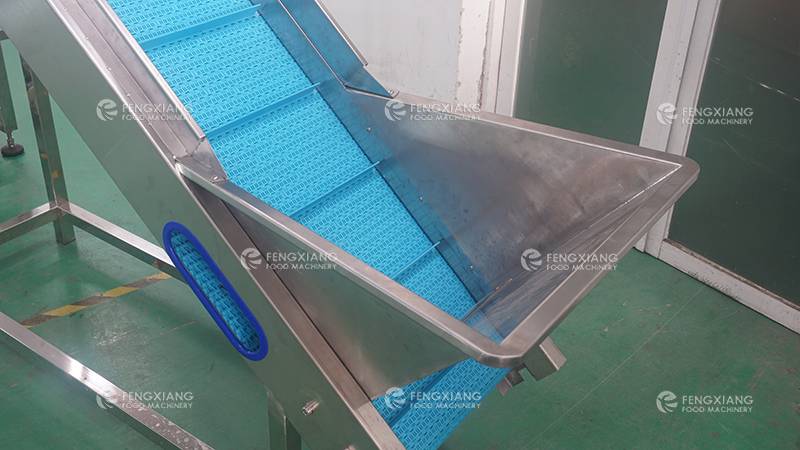 The material is advanced slowly by the spiral brush, and the advancing speed is adjustable: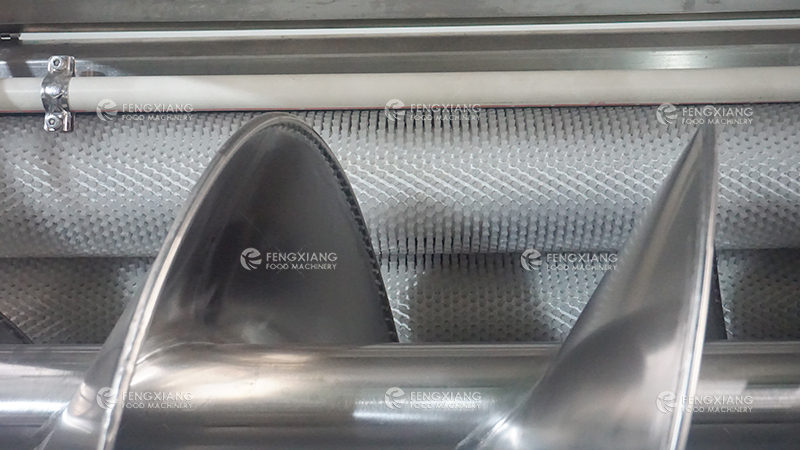 Material is automatically discharged after cleaning and peeling: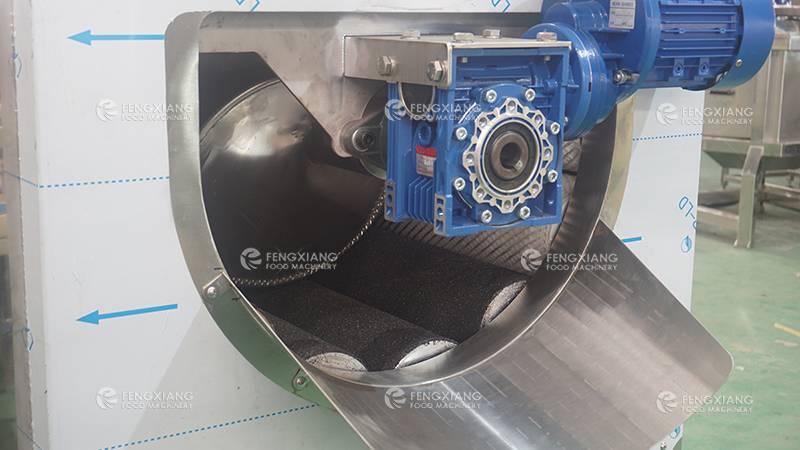 Impurity discharge port for easy collection: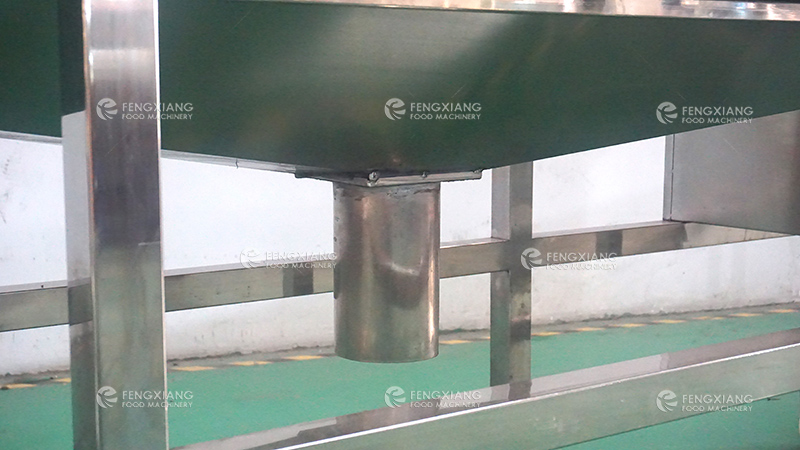 Finished product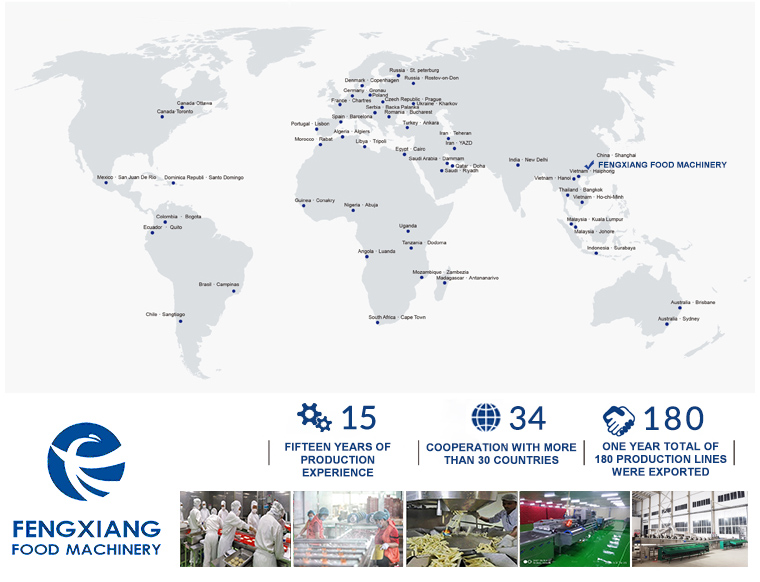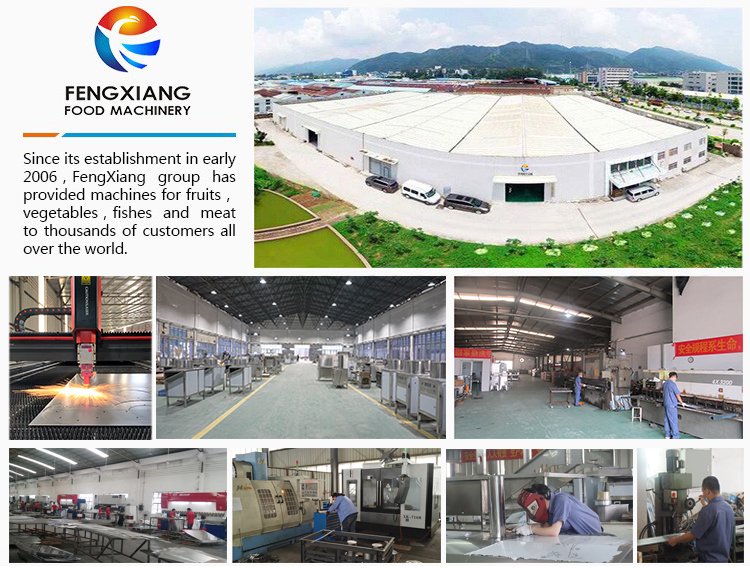 Zhaoqing Fengxiang Food Machinery Co.,Ltd. is a professional food processing machinery company and a supplier and manufacturer of fruit and vegetable processing machinery. It has 13 years of senior industry experience. Fengxiang has won a wide reputation with skilled engineers and excellent service teams, providing cost-effective processing machinery and a complete production line for thousands of catering units and kitchenware enterprises.
Fengxiang provides customers with food processing solutions, including vegetable cutting machine, vegetable washing machine, peeling machine, sorting machine, drying machine, frying machine, juicer machine, packaging machine, seafood processing equipment, meat processing equipment,etc. Fengxiang catering equipment can customize products for customers on demand, please contact us for more details.

Lifting Type Potato Peeler Machine MSTP-500 Brush Type Washer and Peeler MSTP-1000 Attrition Type Vegetable Peeler