This machine can make different flavors of soy milk, soy milk and bean curd according to different recipes. It cooks multiple times in one machine and separates the pulp residue. Compared with the traditional soymilk machine, the refined soy milk has a more delicate taste and higher efficiency!
Specification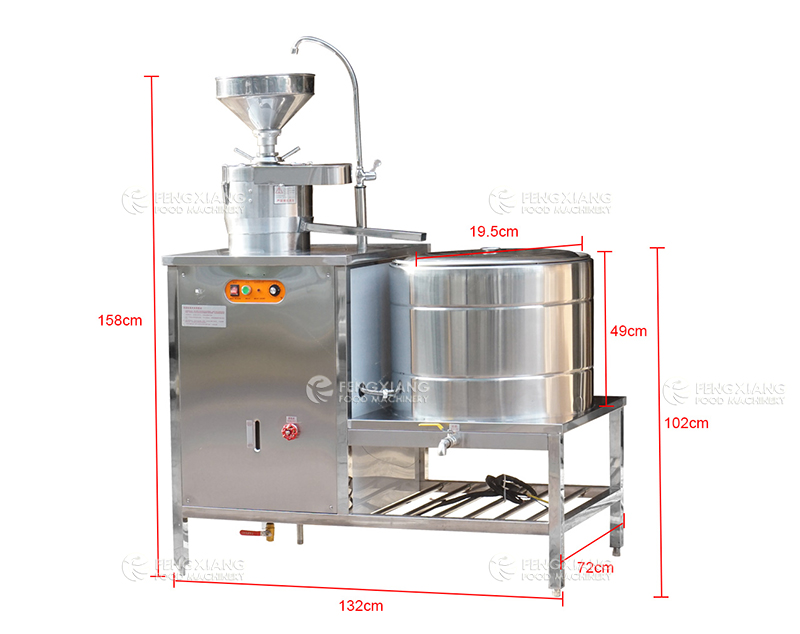 | | |
| --- | --- |
| Dimension | 1320 × 720 × 1580mm |
| Cooking time | 40min |
| Material | Stainless steel |
| Power | 10.1KW |
| Voltage | 220V/380V |
| Capacity | 80kg / h |
Feature
1. High-quality stainless steel soybean milk machine, large capacity and high efficiency
2. Soymilk is refined, the pulp and residue are separated automatically, and the taste is more delicate
3. One machine with multiple functions, can make soy milk, soy milk, tofu flower, etc.
4. Easy to operate, easy to clean and maintain
5. The delicateness of soy milk can be adjusted, the steam is not sticky
Detail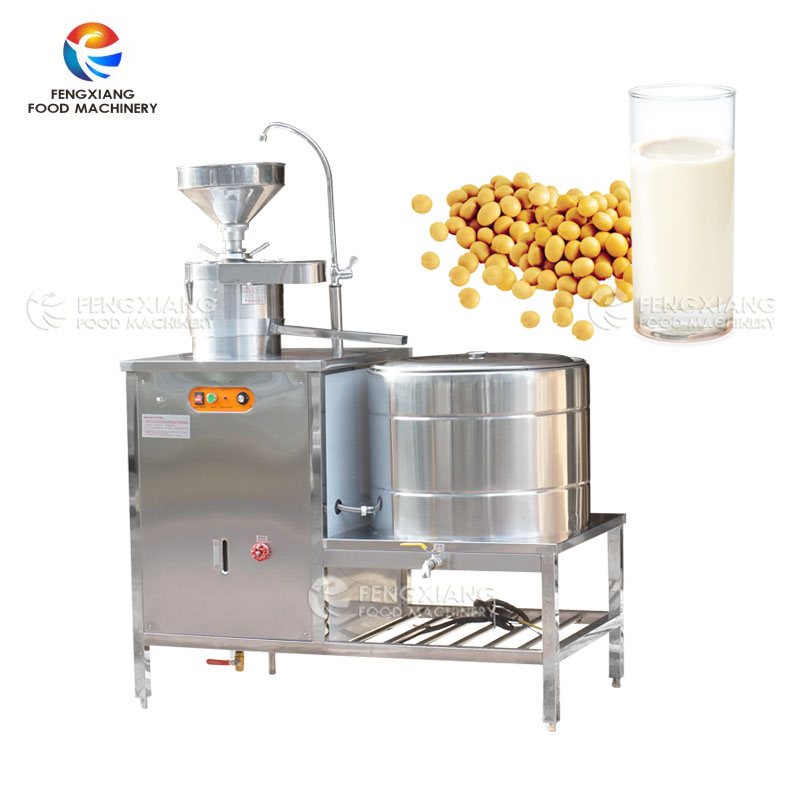 The temperature can be adjusted, and it will automatically stop when the cooking temperature reaches the set temperature, saving energy and constant temperature: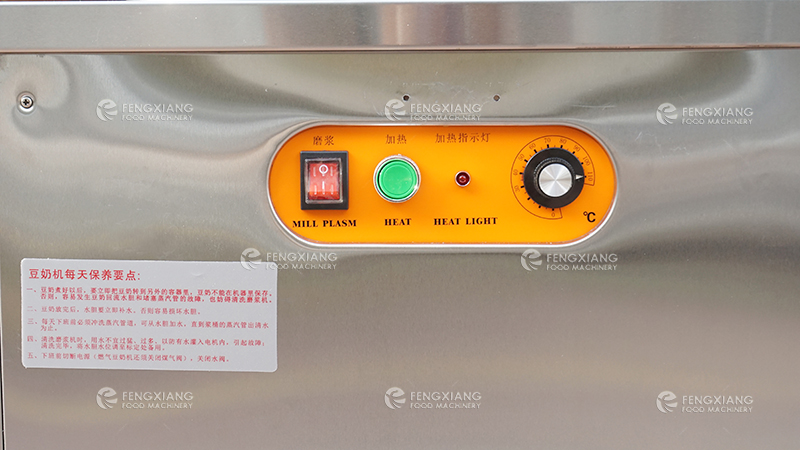 During the refining process, the thickness of the refining can be adjusted by adjusting the handle: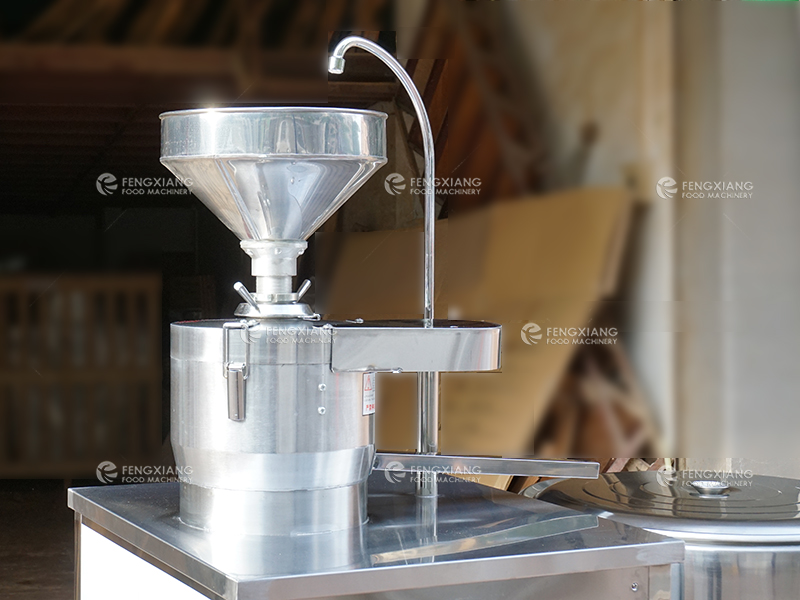 Slurry outlet design, convenient for slurry connection: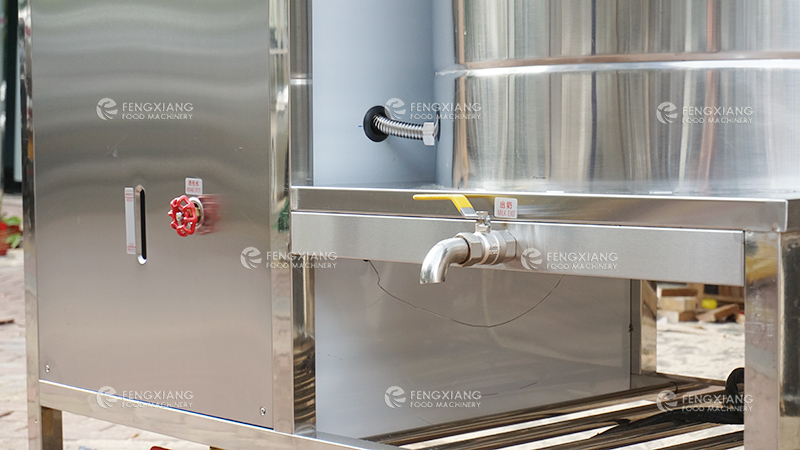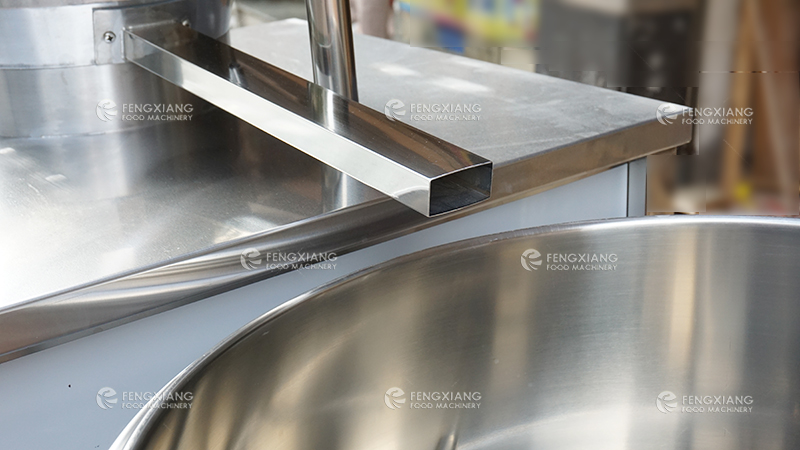 The boiled pulp barrel has a large capacity and contains a steam tube to ripen the soybean milk, which is fast and hygienic: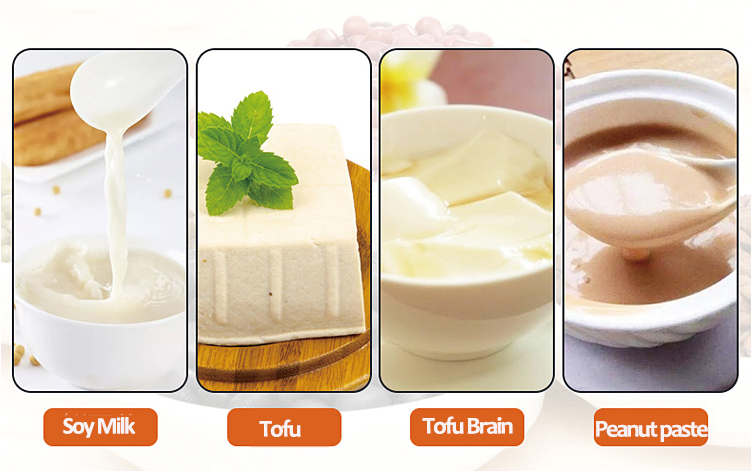 Fengxiang Food Machinery Co., Ltd. is a professional food processing machinery company and a supplier and manufacturer of fruit and vegetable processing machinery. It has 13 years of senior industry experience. Fengxiang has won a wide reputation with skilled engineers and excellent service teams, providing cost-effective processing machinery and a complete production line for thousands of catering units and kitchenware enterprises.
Fengxiang provides customers with food processing solutions, including vegetable cutting machine, vegetable washing machine, peeling machine, sorting machine, drying machine, frying machine, juicer machine, packaging machine, seafood processing equipment, meat processing equipment,etc. Fengxiang can customize products for customers on demand, please contact us for more details.

FC-310 Industry Fruit Juicer Blender Pomegranate Extractor Juicer FXLZ-1.5 Juice Extractor Machine