This is a smart device with easy replacement of parts, easy conversion of cutting size, easy operation with touch panel, suitable for large clean vegetable production line and salad production line
The is used to slice and shred melon and leafy vegetables at high speed, with a minimum cutting thickness of 1mm. It is equipped with a PLC intelligent control panel to realize human-computer interaction, and slice and shred as you like.
Machine characteristics
★The cutting output is up to 2t/h, which improves work efficiency;
★Standard cutting effect, low material loss rate;
★The cutter head and conveyor belt are easy to replace, easy to operate, and easy to clean;
★Removable belt feeding system, the conveying belt is made of PU material, and the bearing is made of German bearings, which guarantees quality.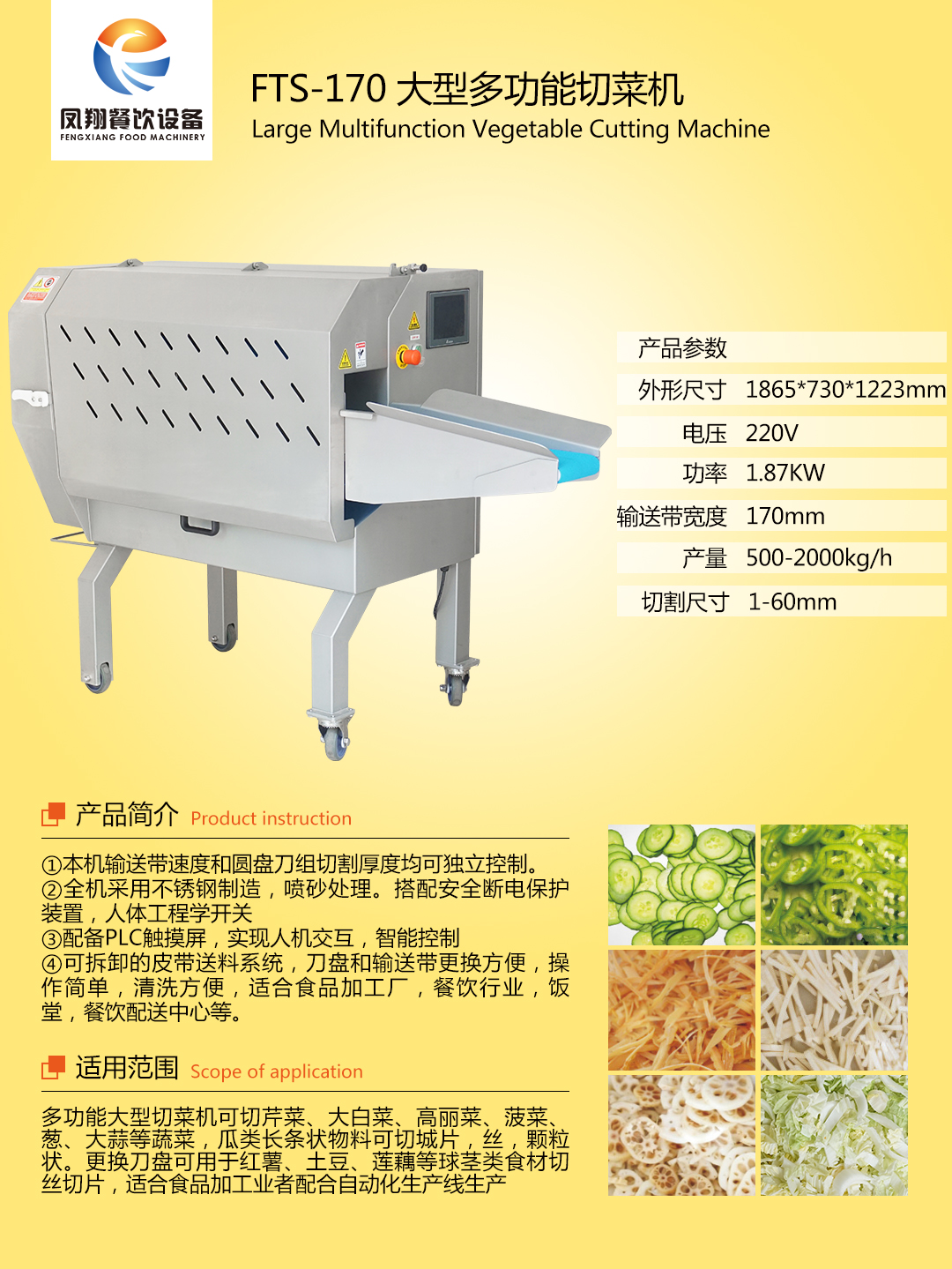 Fengxiang multi-function vegetable cutter is the best choice for food processing plants, catering industry, canteens, catering distribution centers and other food processing places.