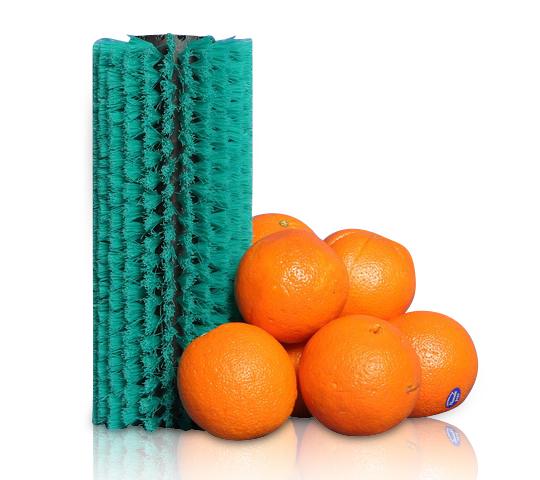 The main products of industrial nylon roller brush in the food processing industry include vegetable cutter brushes, meat cutter brushes, mushroom washing machine brushes, hair decontamination and peeling machine brushes, fruit washing machine brushes, beans and garlic peeling machines. Brush, oil press brush. Food roller brush in industrial brushes are widely used for mechanical cleaning, peeling, and pesticide residue removal of various vegetables and fruits before preservation.
In the industrial production of fruits and vegetables, a variety of fruits, carrots and other agricultural crops are peeled and cleaned with nylon roller brush. The brushes are required to resist pressure and have good elasticity, but they must not scratch the fruits and vegetables. Food machinery brush material is made of PPA, roller core is made of stainless steel, injection molding, high temperature resistant nylon brush wire is implanted to clean the dirt and wax on the surface of the fruit; Bend and not shed.
We can make roller brush according to your requirements, any size, color or material can be customized. The surface of the roller brush can be made into a wave shape according to the needs, and the two brush rollers corresponding to the unevenness are a group, which is suitable for circular materials, easy to clean, and also achieve better cleaning results. There are also emery roller brush, straight hard roller brush, hybrid roller brush, etc., which are in contact with ingredients without pollution and meet food safety standards. Customers can use them with confidence.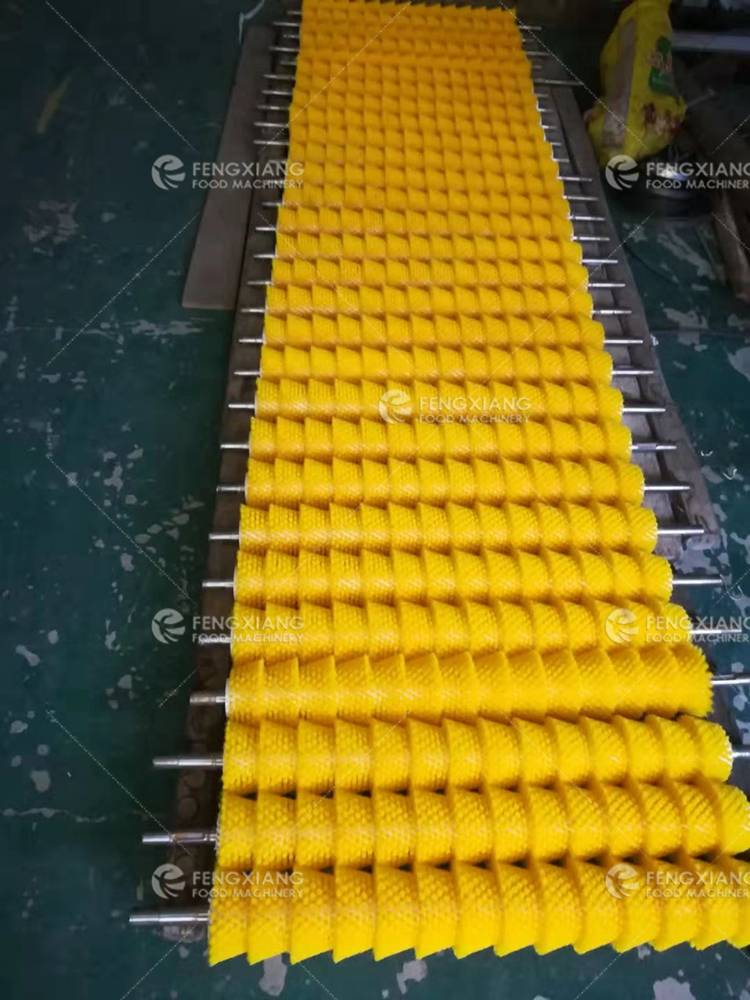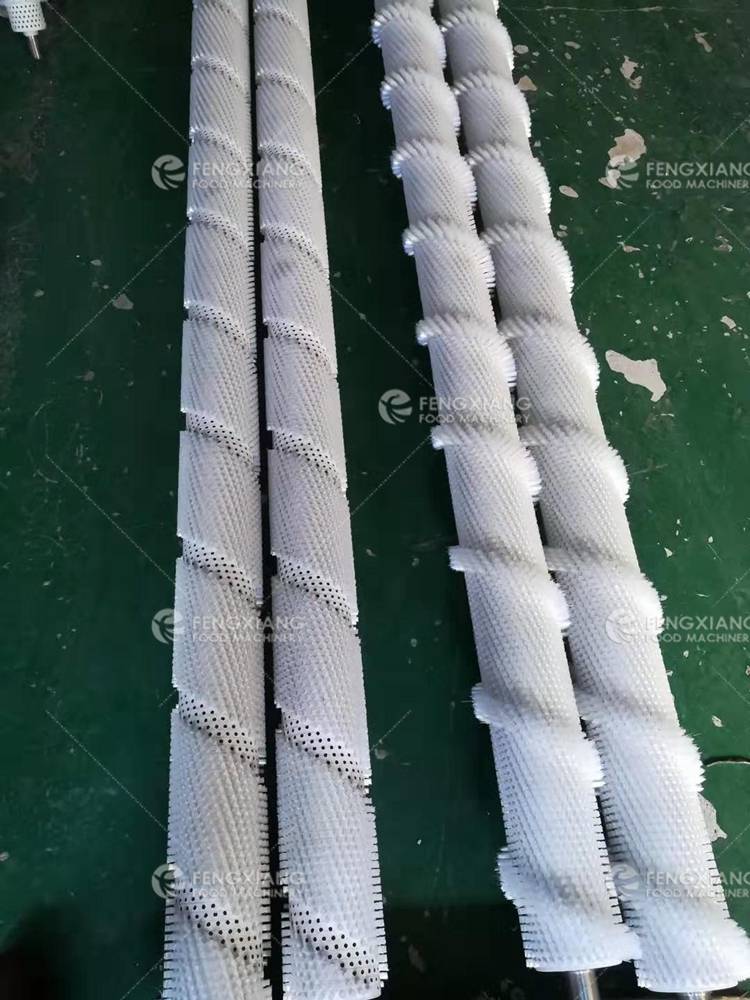 Our nylon roller brush can be used with food processing machines to peel and wash fruits and vegetables such as potatoes, radishes, taro, sugar cane and fish scales, and more.Industrial food nylon roller brush is with high peeling rate, efficient cleaning and no damage to ingredients. Roller brush is suitable for hotels, food and beverage factories, farms, restaurants, home use, retail, food stores, food and beverage stores and other industries.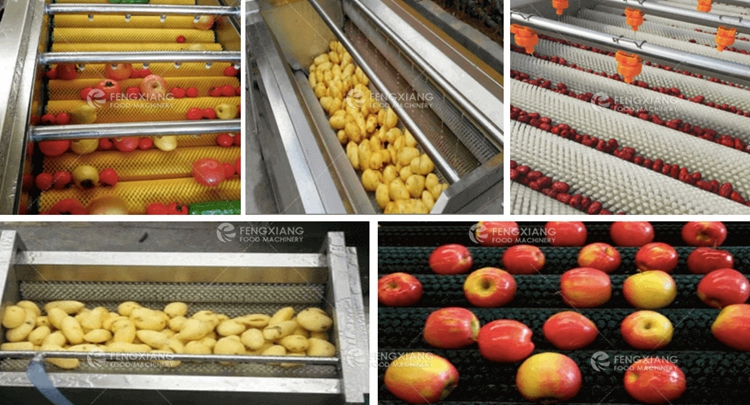 Fengxiang Catering Equipment Co., Ltd. has been focusing on the food processing industry for 13 years. With customers first and dedicated service, it has provided millions of customers with various food processing machinery and complete production lines. If you are interested or have questions about the product, please leave your message and contact us Email : [email protected].